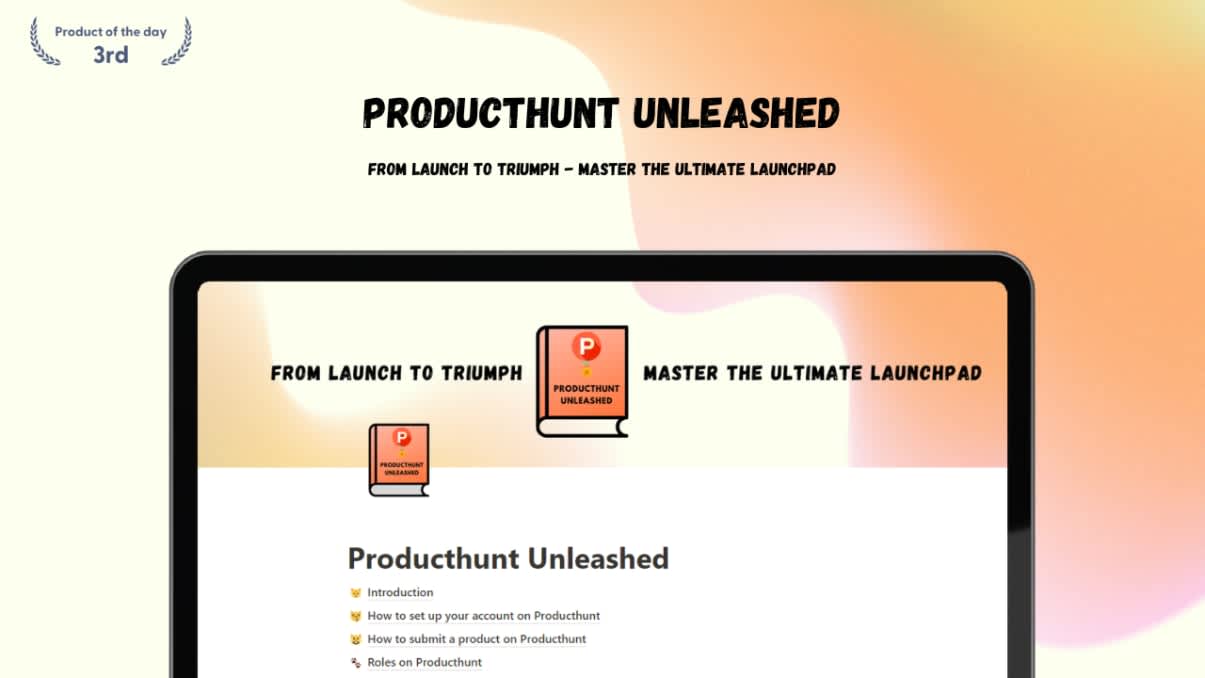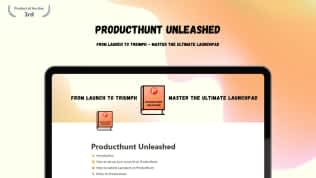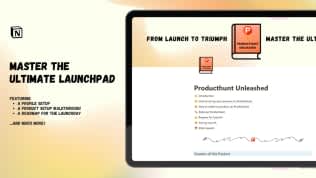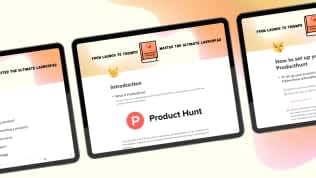 Producthunt Unleashed
By
From Launch to Triumph - Master the Ultimate Product Hunt Launchpad!
Rating:
Get extra

35%

discount with
PRPHU23
Know more details about this template's features? Click here
🎁 Save more with Template Bundles
Template Description
From Launch to Triumph - Master the Ultimate Launchpad with...
Producthunt Unleashed 🚀
This guide is a game-changing digital guide crafted to equip entrepreneurs, innovators, and enthusiasts with the knowledge and strategies needed to conquer the dynamic landscape of Producthunt.
To double the expertise, this guide is created in collaboration with @NixisWorld, a fellow digital creator and Notionhead!
What will you get?
🔸 Onboarding
Do you have no idea how to use Producthunt correctly?
You came to the right place.
You'll get a full introduction to the world of Producthunt and step-by-step guides on how to set up your profile and products.
🔸 Roadmap for launches
Forget guides with 1000 possibilities on how to approach it.
We'll give you what worked and works, step-by-step and easy to understand.
A full-on roadmap for before, during and after the launch!
🔸 Strategies based on experience
Learning from experience is good, knowing how to approach it right is better!
Get insights on strategies and tips that worked on successful launches before.
Explained simply and without complicated terms -> Straight to the point!
Testimonials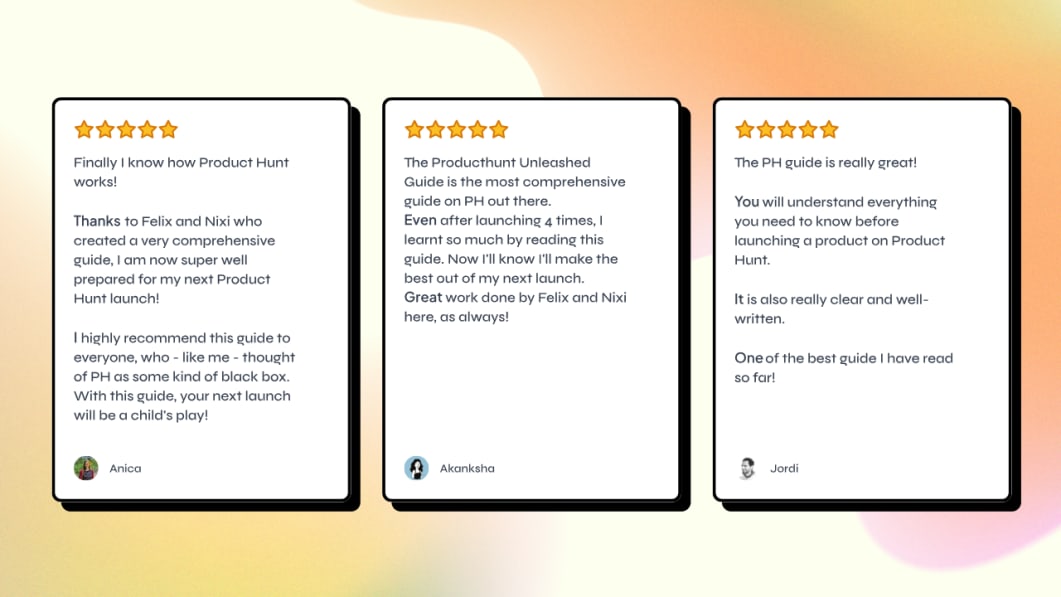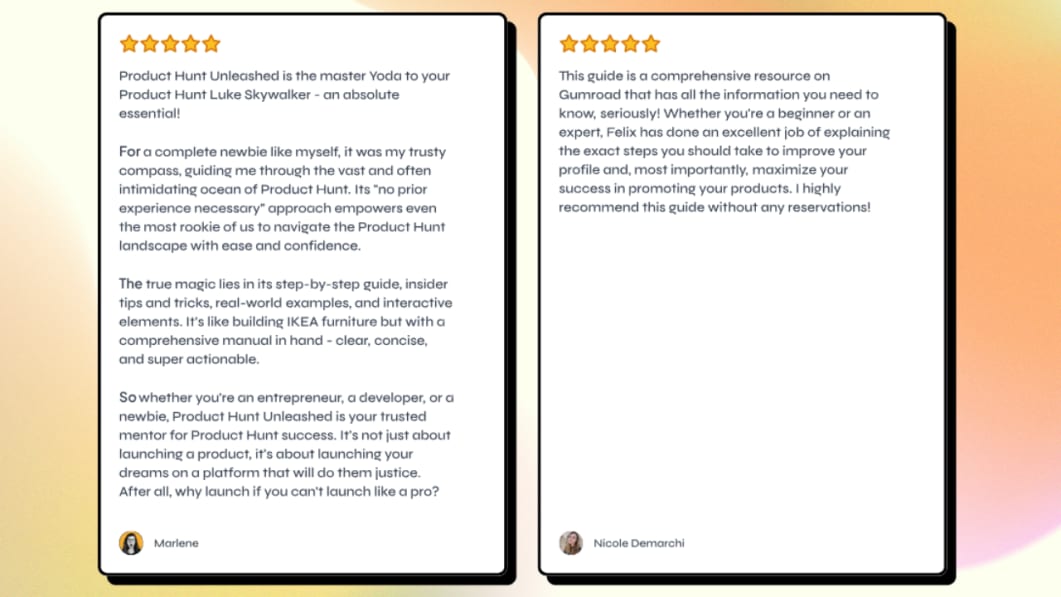 FAQ
Who is the Producthunt Unleashed designed for?
Producthunt Unleashed is mainly designed for beginners on Producthunt.
It gives you an idea about the main features of the website and what is possible with it.
Nevertheless it is also great for people who already launched on Producthunt and didn't have this breakthrough experience yet.
This could be the one little piece of information you need to get a Top placement!

Can I share this product with others?
No, the product is for private use only. If you wish to share it with someone, kindly direct them to this page.
Are there refunds?
No, since this is a digital product we won't initiate refunds. This guide can be duplicated into your own workspace which is why we can't revoke your access to it once you got your refund.

Master the Ultimate Launchpad today with "Producthunt" and make your upcoming launch an absolute triumph.
Launch your digital creations with confidence and build a thriving online business.
Get it now!
Best regards
Nixi & Felix
Disclaimer:
This guide is subjectively based on personal experiences with Producthunt and is being updated while new strategies and discoveries are made.