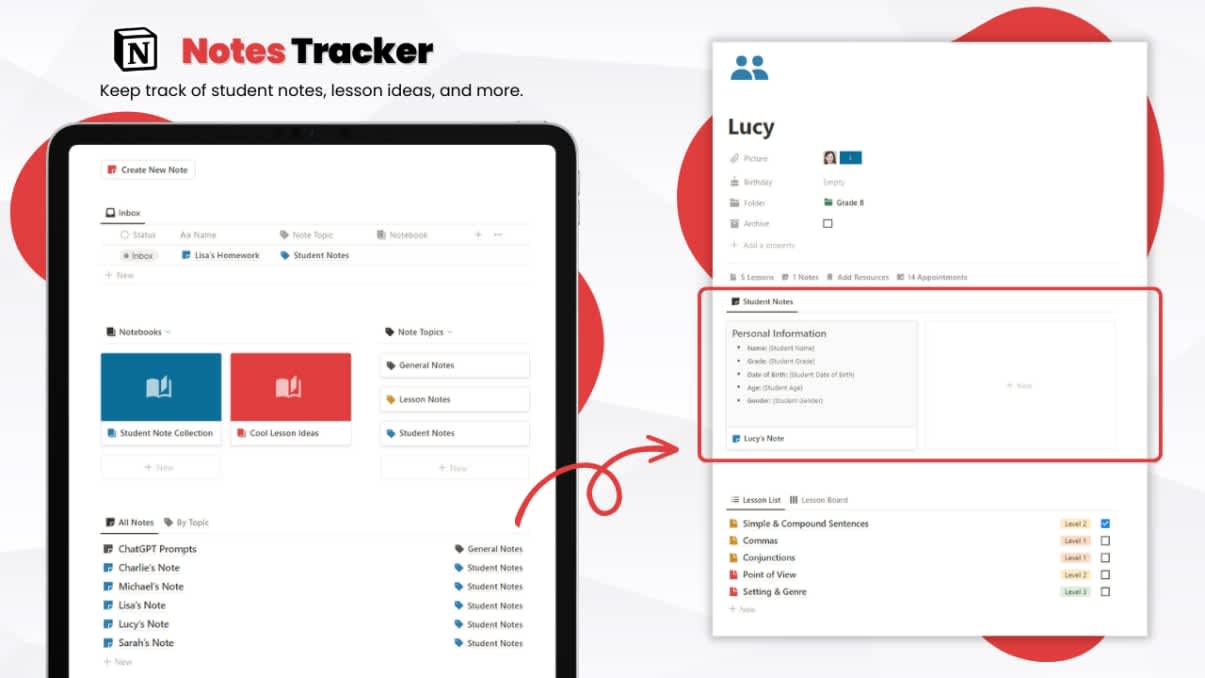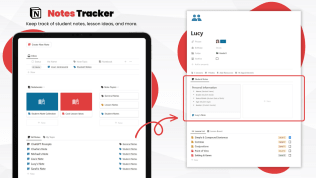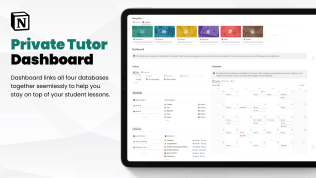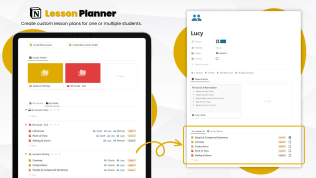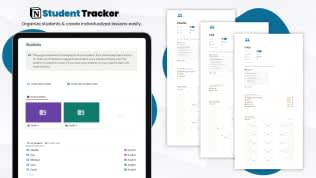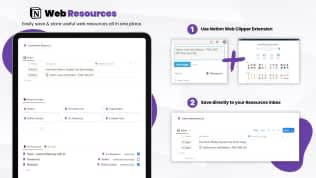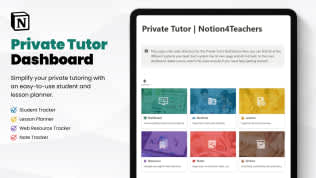 Private Tutor Dashboard: Lesson & Student Planner in Notion
By
Easily keep track of each student's progress, plan and tag individualized lessons, and never miss an appointment again.
Rating:
Know more details about this template's features? Click here
🎁 Save more with Template Bundles
Template Description
About the Template
The template is designed specifically for private tutors who need an efficient way to manage their teaching. You can easily create a customized student profile that allows you to keep track of each student's progress, view their lesson history, and plan and tag individualized lessons to one or multiple students. The calendar feature ensures you never miss an appointment or lesson, and you can quickly view which students are being taught that day and what lessons are planned for them.
How does the template work?
💻 Dashboard - A centralized dashboard that links your student tracker, lesson planner, notes, and resources all in one place. With easy access to all your information, you can quickly view upcoming lessons, track student progress, and manage resources efficiently.
📅 Lessons - Create personalized lessons for individual students and track their progress easily. Stay organized, save time, and provide high-quality lessons that meet the unique needs of each student.
👱 Students - Keep track of your students' progress and lesson history. Easily view the lessons taught to each student and what needs to be covered next. Each student has a profile that links lesson history and personalized notes.
📄 Notes - This page includes a section for general notes, as well as separate areas for organizing notes by topic and notebook. Teachers can use this page to keep track of their lesson plans, student progress, and important ideas for future reference. Find relevant information quickly and efficiently, saving time and effort.
📚 Web Resources - Found an interesting YouTube video? An educational games website you like to use? Any web resource you deem important or valuable can be stored here.
📂 Archive - Store old lesson plans, student profiles, and even personal weekly habits that have outlived their purpose. Keep your workspace organized and clutter-free, giving you more space to focus on what's important.
Who is this template for?
Online / Distance Learning Educator
Independent Private Tutor
Any type of Educator / Instructor looking to improve their teaching experience