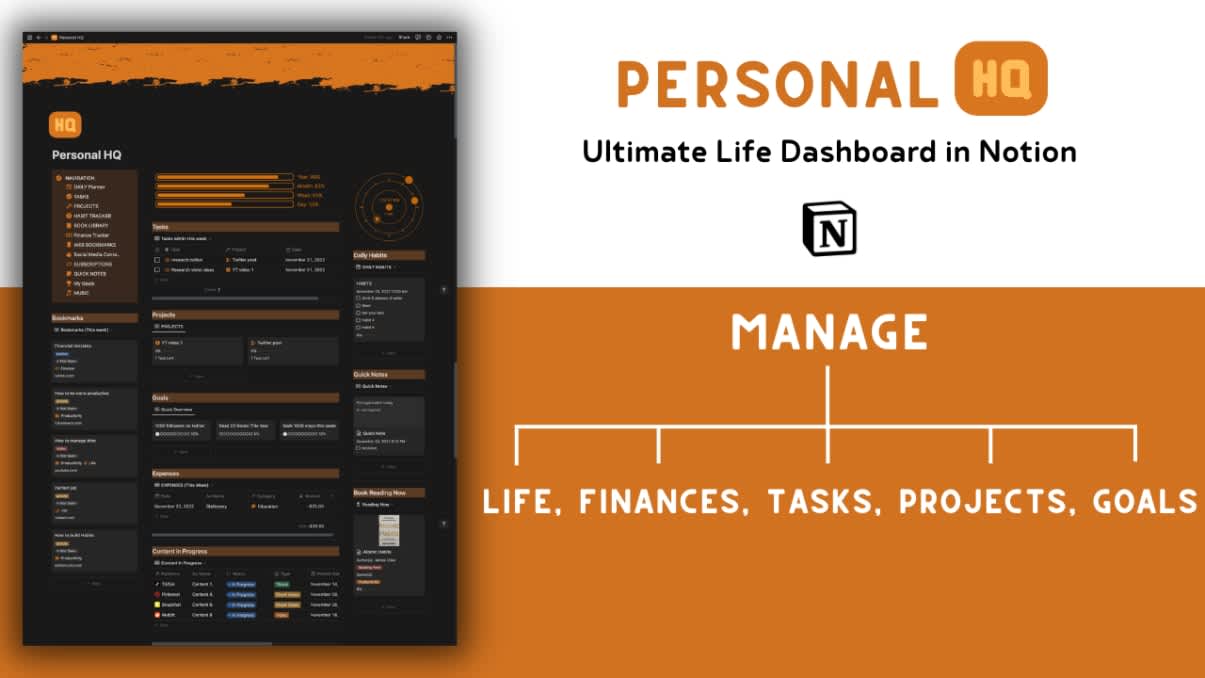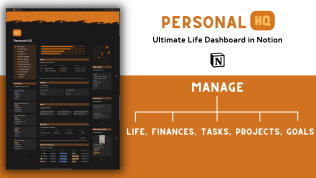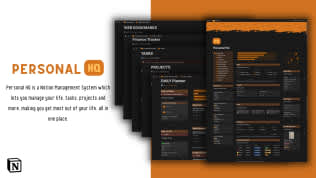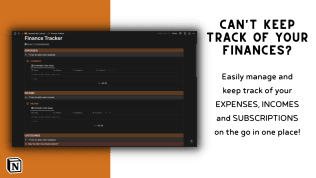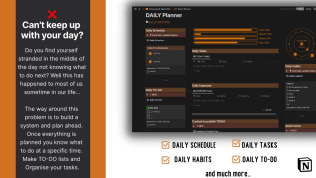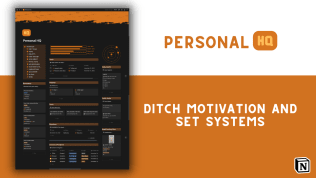 Personal HQ - Notion Life Dashboard
By
An ultimate Notion system designed to let you organise and manage your life, finances, tasks, projects and alot more
Rating:
Know more details about this template's features? Click here
🎁 Save more with Template Bundles
Template Description
Why did I create this template?
I was struggling to keep up with my tasks. I was juggling between different apps to make to-do lists and timetables and i was wasting a lot of my time not knowing what to do next.
To solve this problem I wanted to come up with an all in one place system to manage my life. And that's when "Personal HQ" was created. It was life changing for me so I decided to share it with the world!
What's inside the template?
✓ Daily planner
✓ Task Manager
✓ Project Manager
✓ Habit Tracker
✓ Digital Library
✓ Finance Tracker
✓ Web Bookmark Manager
✓ Social Media Content Planner
✓ Quick Notes
✓ My Goals
and a lot more
How to use the template?
Detailed video guide available in the Dashboard.
What are the benefits of the template?
Easy task management
Easy project management
Habit tracking Daily
Scheduler Daily
finances simplified
and many more benefits