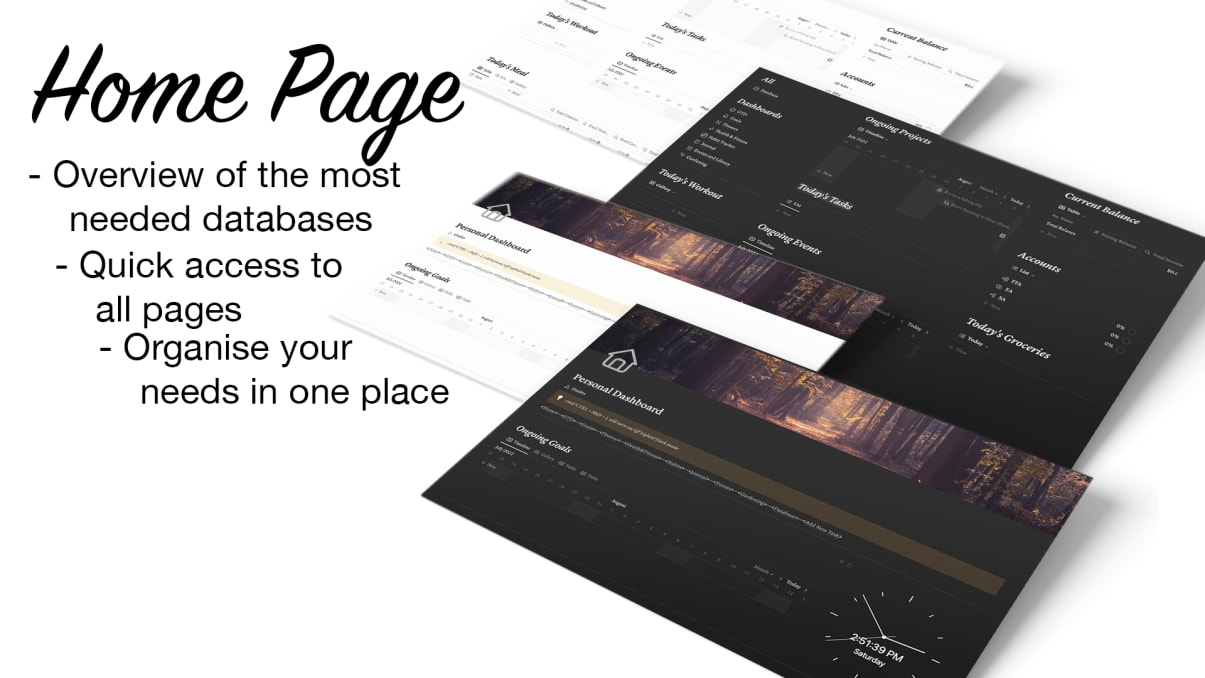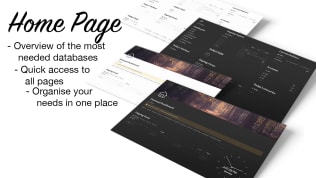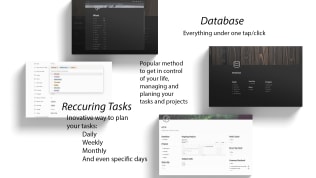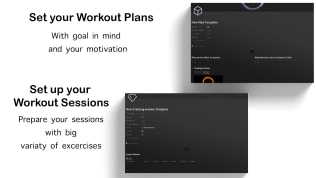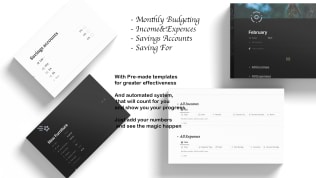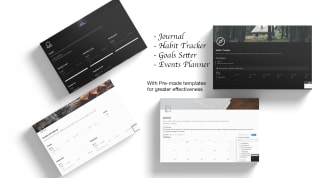 Personal Dashboard
By
Full Personal package with GTD system and Recurring tasks, workout sessions, and automatic Financial Tracker & More.
Rating:
Know more details about this template's features? Click here
🎁 Save more with Template Bundles
Template Description
Home Page
Every Necessity for a quick look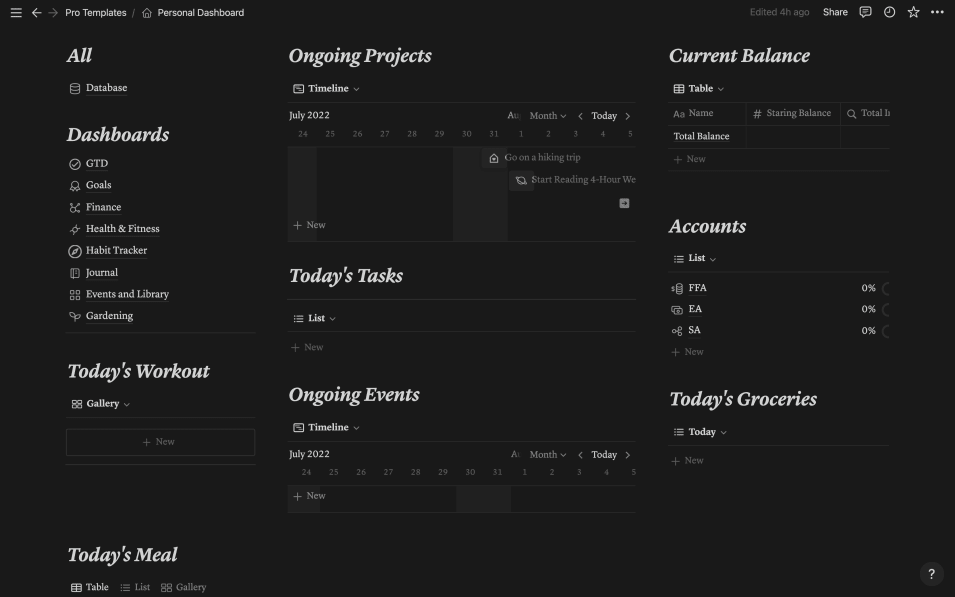 Fitness
Plan, prepare and set your workout plans and sessions, with an extensive library of exercises and designated body parts to choose from, fully customizable. Set your goals for each Workout plan and get ready for action.
Added Feature of Recurring Sessions even on Specific days (Monday, Wednesday,...) that's totally up to you.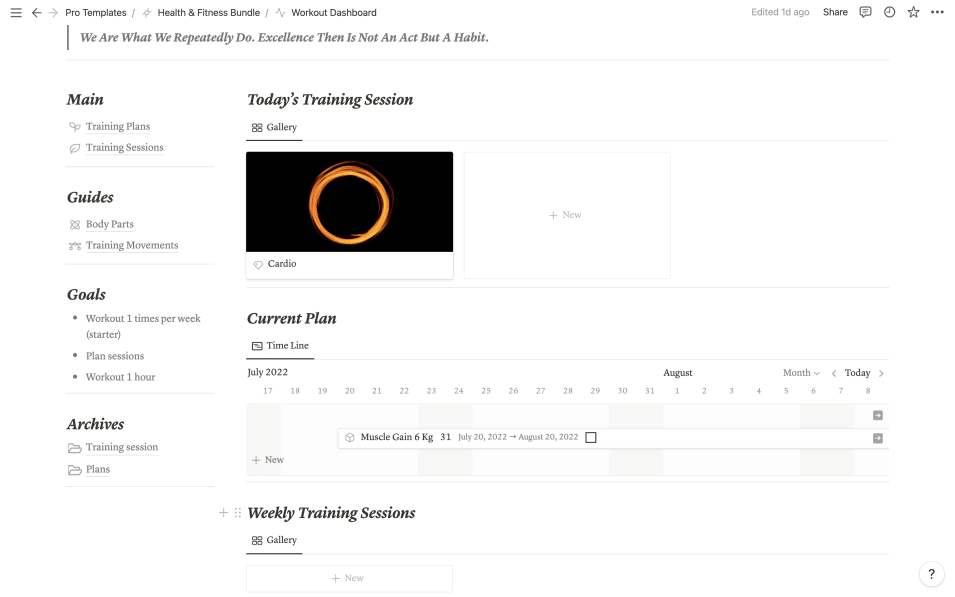 Meal Planner
Add your meals, and their properties, and get ready for action, every written property (fats, carbs, or protein) will be counted automatically in the Daily or Weekly counter. Set your goals and make them happen.
And Groceries database is included as well.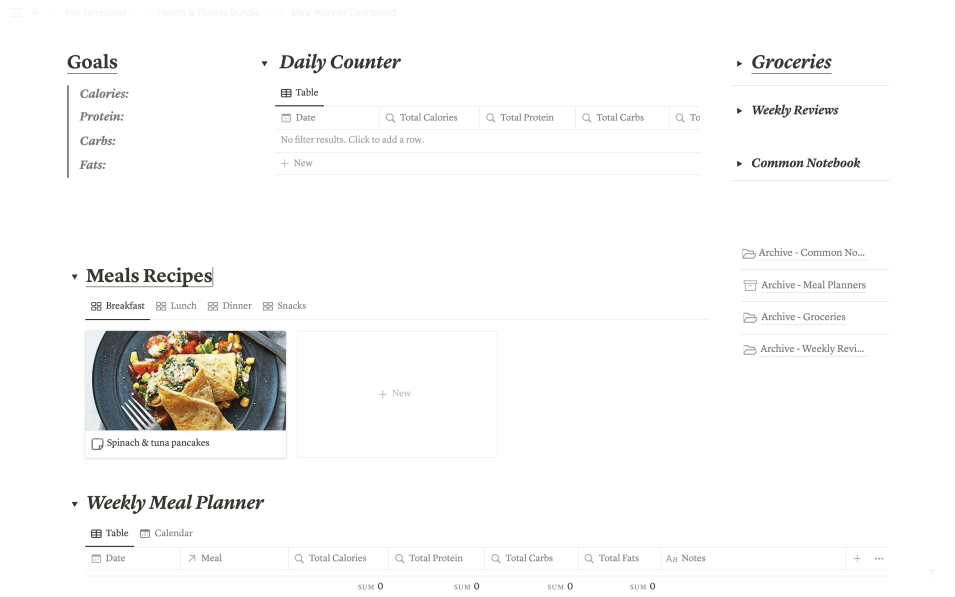 GTD - Getting Things Done
Viral system for a productive life. Get your things done in a fashion. An effective system with Recurring Tasks as well, set your tasks every Monday or any specific day. Also weekly a monthly feature is in the template so don't hesitate to use them.
Set your Work, Personal, or Family projects to action. Simple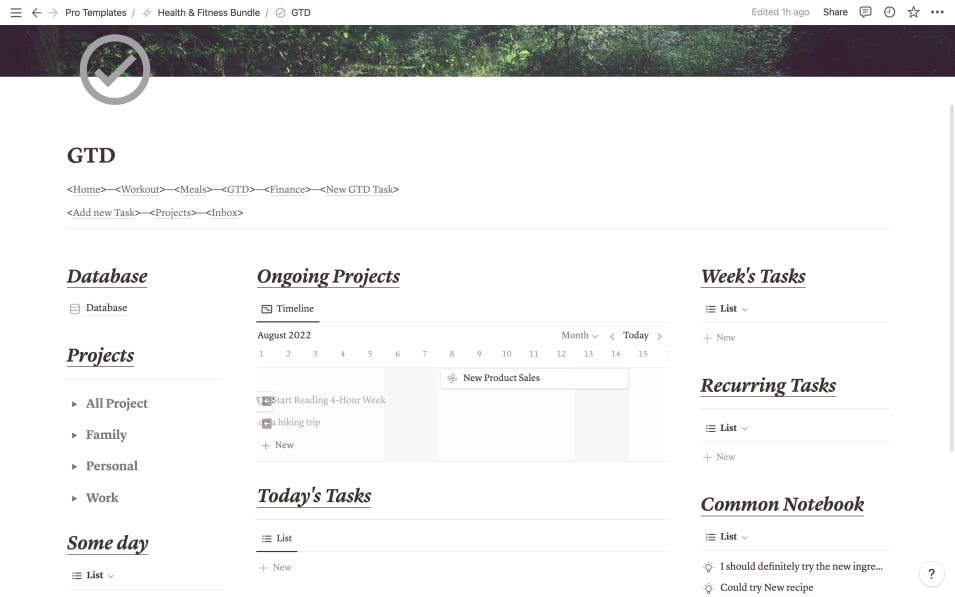 Finance Tracker&Managament
Advanced Automatic Finance Tracking system will help you simply manage your finances. Everything is set and waiting for your input.
You can track your Cash-Flow, Set an Item You want to save for or Track your current balance, and even Set Savings accounts.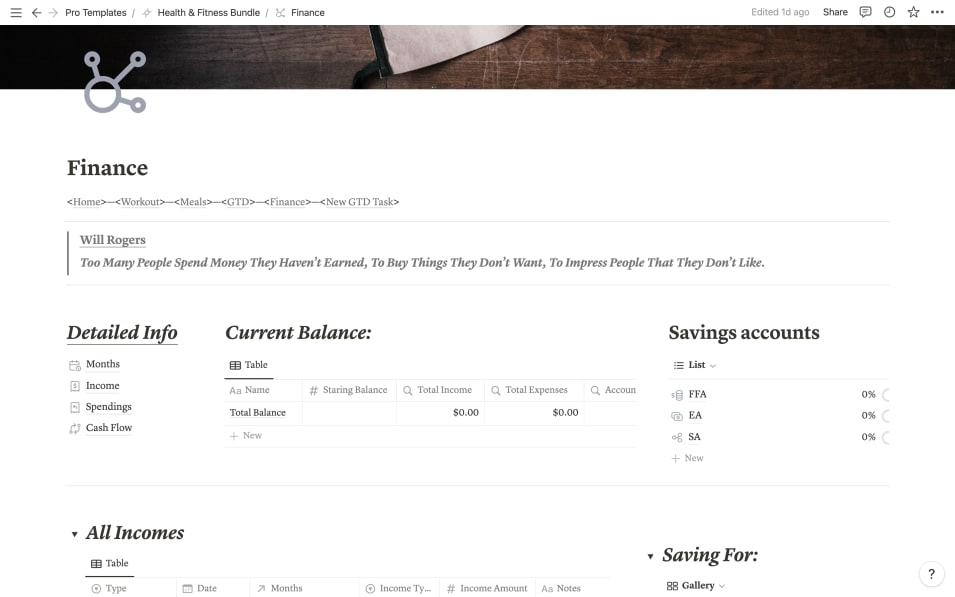 Personal Journal
Pre-made templates for quicker use, also customizable: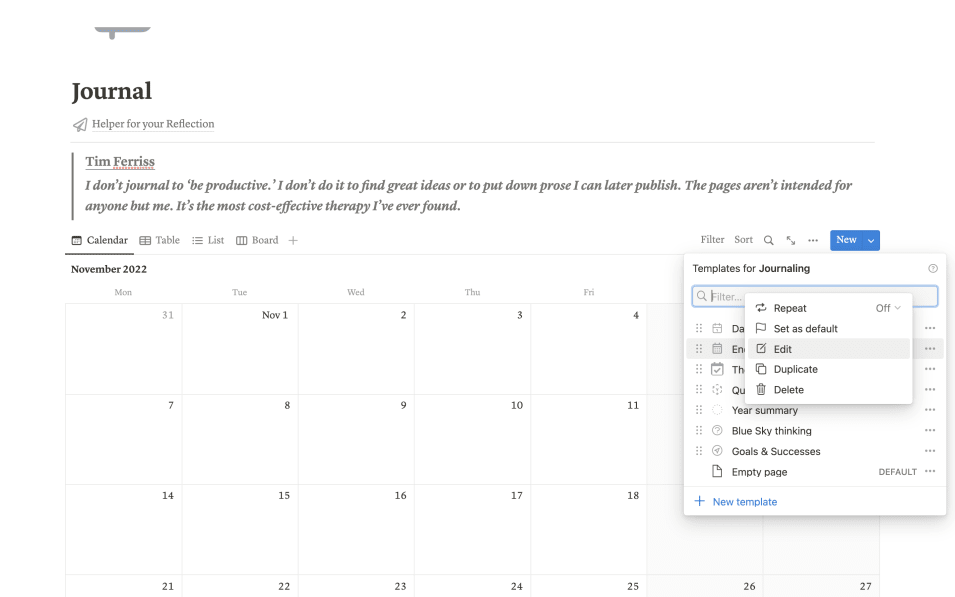 - Inside the template is a simple to use Journal template with multiple views to use and Helper for your reflection:
Goals Tracker
Set your goals, habits, or achievements for a specific time period within the year. the more specific you are the better chance of success you'll have
inside the template
Multiple databases and views inside them to a better overview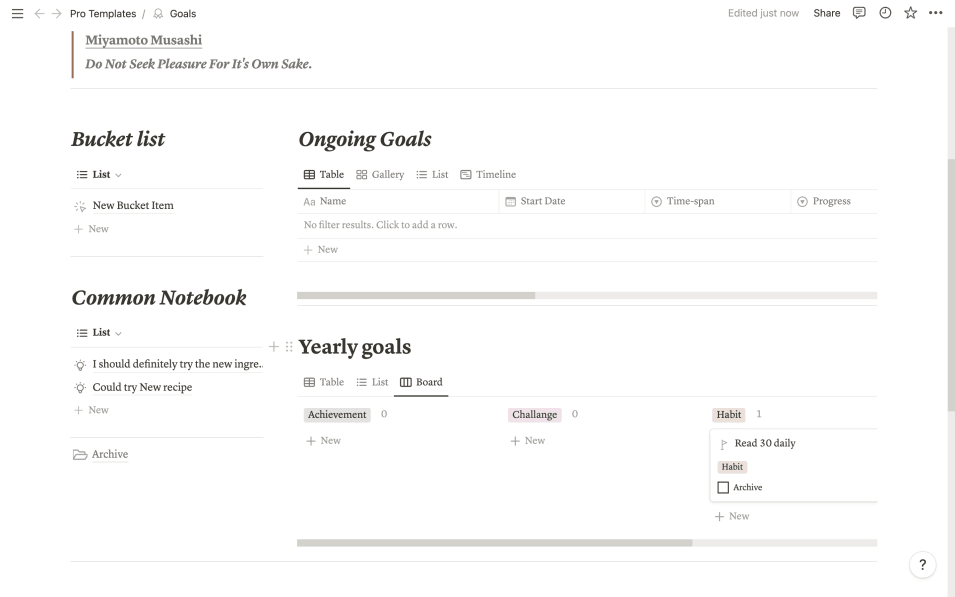 With Common Notebook and Bucket list for your Life-Time wishes
And archive to view your completed goals and achievements
Habit Tracker
Simple Daily based database entries
Edit it for your liking which habits of yours you want to check and be off with just a few clicks every day.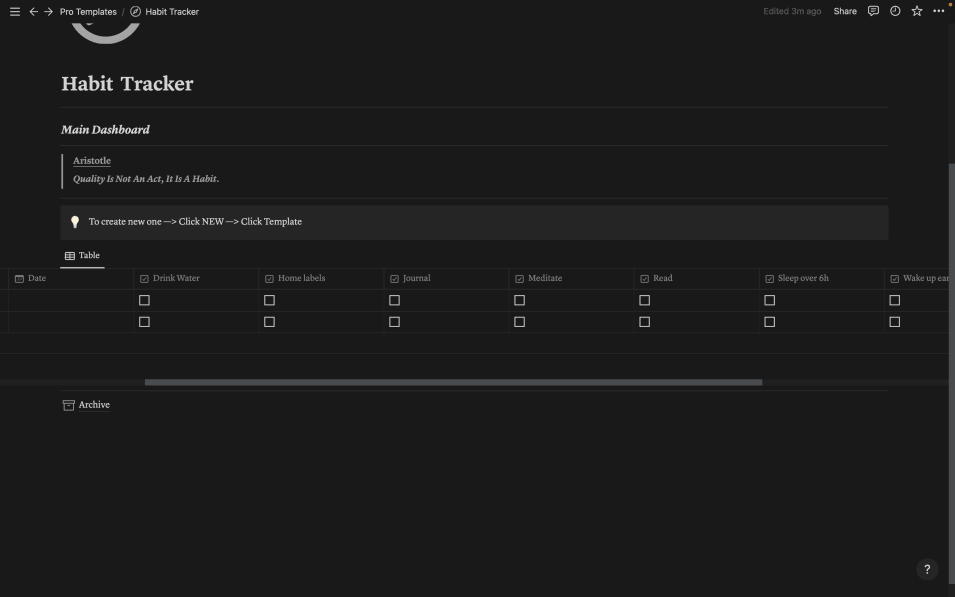 If you have any questions, be free to ask me on my socials under this name.