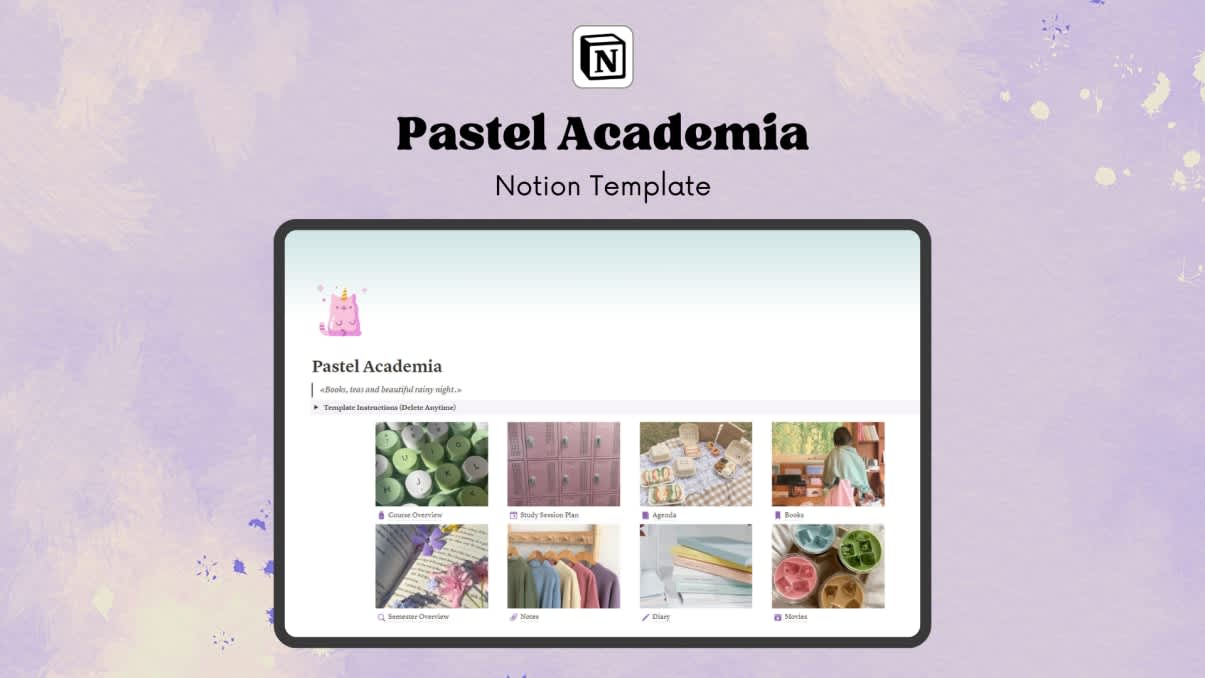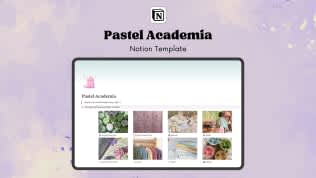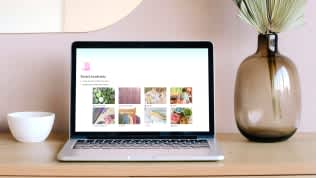 Pastel Academia
By
A minimalistic and aesthetic Notion template for students! ⚡
Rating:
Know more details about this template's features? Click here
🎁 Save more with Template Bundles
Template Description
Why did I make this template?
With its minimalistic and aesthetic design, this Notion template for students offers a comprehensive solution to manage your academic life effectively. Stay organized, track your progress, and enhance your productivity with this user-friendly template.
It simplifies the management of your academic life, allowing you to focus on your studies and achieve your goals with ease.
What's inside the template?
💚Main Page
Agenda : With inbuilt Customizable to-do list calendar
Course overview : You can add your courses and use the tools
Study Session Plan : Add key dates on the Calendar (exams or personal commitments)
Semester overview : See all courses divided by semester or exam session
Diary: Have journal view with mood analyzer by tags
Note : Make notes with color cards
-ovie & Books : With gallery view save movie list, Books you read & wants to read
💚Timetable
Add courses and study hours in the timetable. Timetables have a light to dark shade of color that adds style to your dashboard!
💚Quick Notes
Quickly write down things not to be forgotten!
How to use the template?
Duplicate it in your own Notion workspace
Now you can easily use the template
What are the benefits of this template?
Stay organized, track your progress, and enhance your productivity in your academic journey. The template provides a structured and organized approach to managing your academic tasks, assignments, and schedule.
With sections dedicated to agenda, course overview, study session plan, semester overview, diary, notes, and more, you can easily keep track of all your important information in one place.
The template provides a dedicated section for notes, allowing you to capture important information, class notes, or study summaries. The use of color cards helps you categorize and organize your notes, making them easy to find and reference when needed.