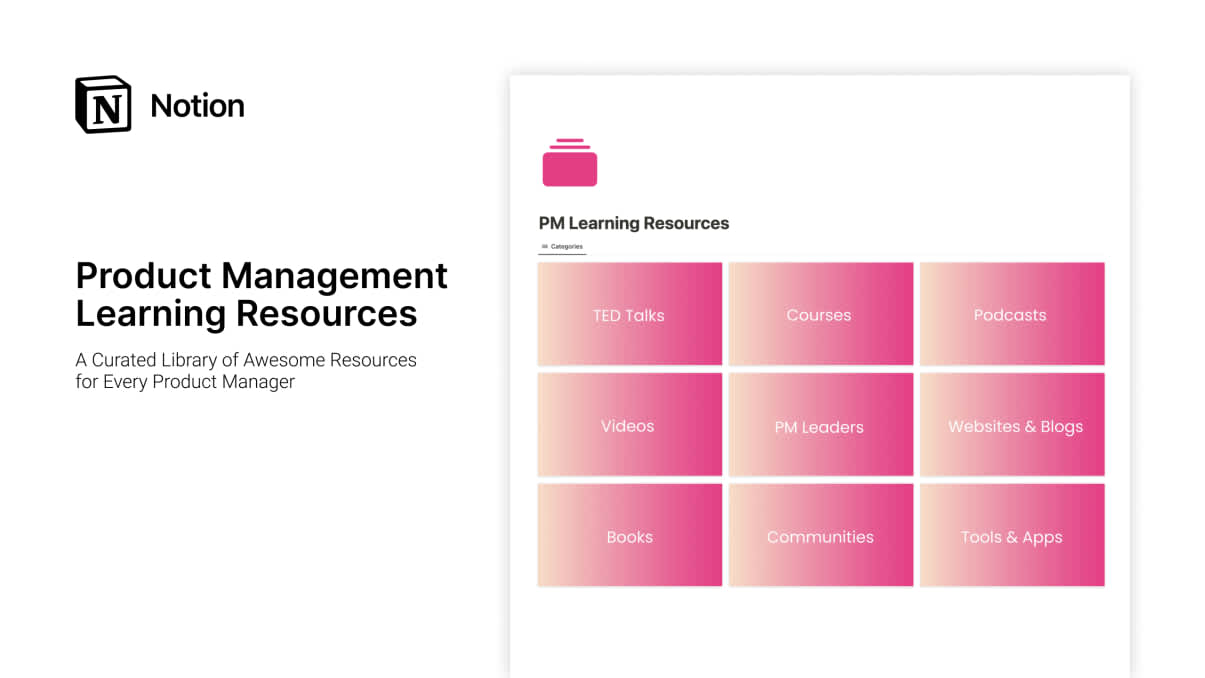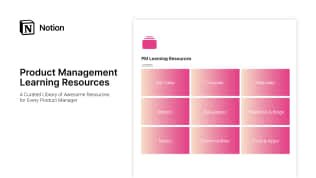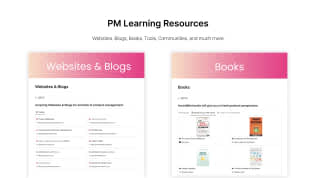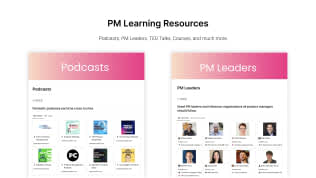 PM Learning Resources
By
A Curated Library of Awesome Resources for Every Product Manager 📚
Rating:
Know more details about this template's features? Click here
🎁 Save more with Template Bundles
Template Description
Why did I create this template?
I initially created the Notion dashboard to help me stay organized and focused during my studies on Product Management. As I experienced the significant benefits it provided in terms of efficiency and productivity, I recognized its potential to assist others in their learning journeys as well.
Motivated by this realization, I decided to create the PM Learning Resources Notion dashboard—an invaluable tool that brings together a wealth of useful resources into one convenient location.
The PM Learning Resources Notion dashboard is designed to be accessible to everyone who is interested in or pursuing a career in Product Management.
Whether you are a beginner seeking foundational knowledge or an experienced professional looking to expand your skill set, this dashboard provides a comprehensive collection of resources to support your learning journey.
What's inside the template?
Here's a glimpse of what you can expect to find:
💡 TED Talks
🖥️ Courses
🎙️ Podcasts
⭐️ PM Leaders
📘 Books
🌐 Websites & Blogs
💠 Tools & Apps
How to use the template?
Once you make your purchase, you will be redirected to a Notion dashboard where you can get access to all the resources. Bookmark the link and never miss an update!
What are the benefits of the template?
It is full of carefully selected product management books, courses, TED Talks, Podcasts communities, and many more recommended by industry leaders.
All the resources are organized in one Notion dashboard, making it simple to quickly find the information needed.
PM Learning Resources Notion dashboard empowers you to maximize your learning potential and make significant progress in your Product Management journey.
It eliminates the hassle of searching for resources across various platforms and ensures that you have access to the most essential and reputable materials.