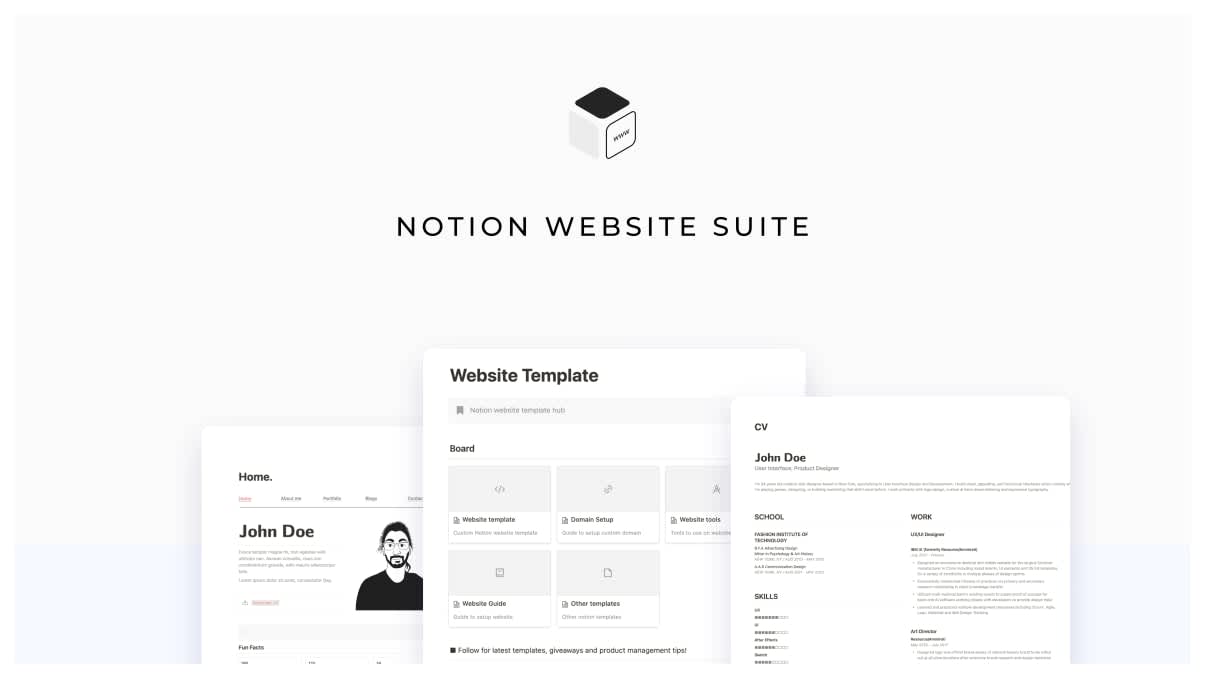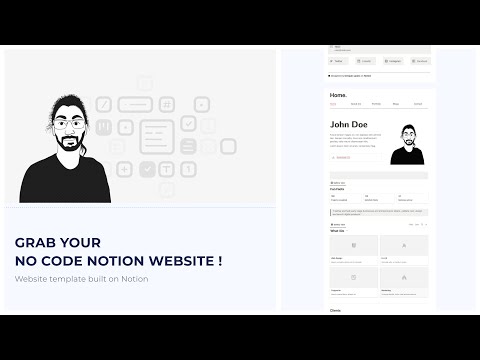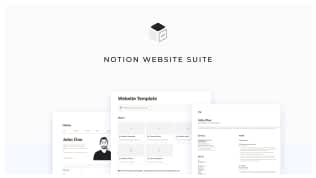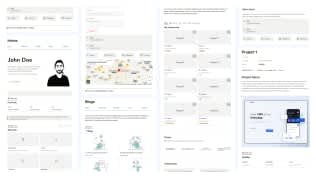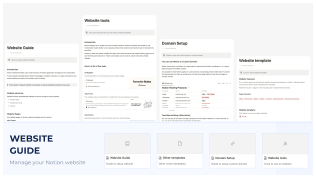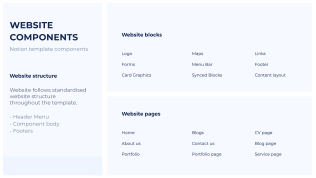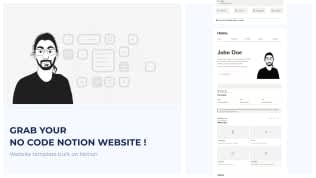 Notion website suite
By
Notion website suite is a template built on Notion that will help you create and manage multiple websites with no-code.
Rating:
Know more details about this template's features? Click here
🎁 Save more with Template Bundles
Template Description
Why did I create this template?
I have created this template to make your presence and work strong and more organized without getting into coding languages.
What's inside the template?
Notion website suite is a dashboard that helps users create and manage multiple no-code Notion website.
Website Structure
Website follows standardised website structure throughout the template.
Header Menu
Component body
Footers
Website Pages
All available pages on Notion website template and its content.
Main Pages
Home: This page is main page that opens up when user visit website. It contains all necessary components at glance including text paragraphs, cards, blogs, portfolio, client logos, skill status bars, contact links, News letter subscription and many more.
About: This page contains all information regarding website owner i.e. Freelancer / Agency. This page includes paragraph, owner information tabs, CV , cards components, skillset cards / what you do and contact information.
Portfolio: This page contains information and case study of recent client works to showcase portfolio. This page includes Text paragraph, Recent work cards, Project page, Clients and contact information.
Blogs: This page is blog section dedicated to website blogs. This page includes Text paragraph, Blog cards, Blog page, Newsletter subscription form, and contact information.
Contact: This page is dedicated to contact information of website owner i.e. Freelancer / Agency. It includes Get in touch form , contact information and address map.
Additional Pages
Blog Page: Blog page with sample blog sections to use as a blog.
Project Page: Sample project page with well designed project page components.
Curriculum vitae: CV template designed for Notion with minimalistic approach.
Guides Included:
Website setup guide
Custom domain setup guide
Website toolkit guide
How to use the template?
Notion website suite contain a guide that will help user understand template components and guide them throughout the functionality of template
What are the benefits of the template?
We all seek identity in the digital world and having our website helps to build that identity strong. Notion users can quickly create and manage multiple no-code website built on Notion through Notion website suite dashboard.