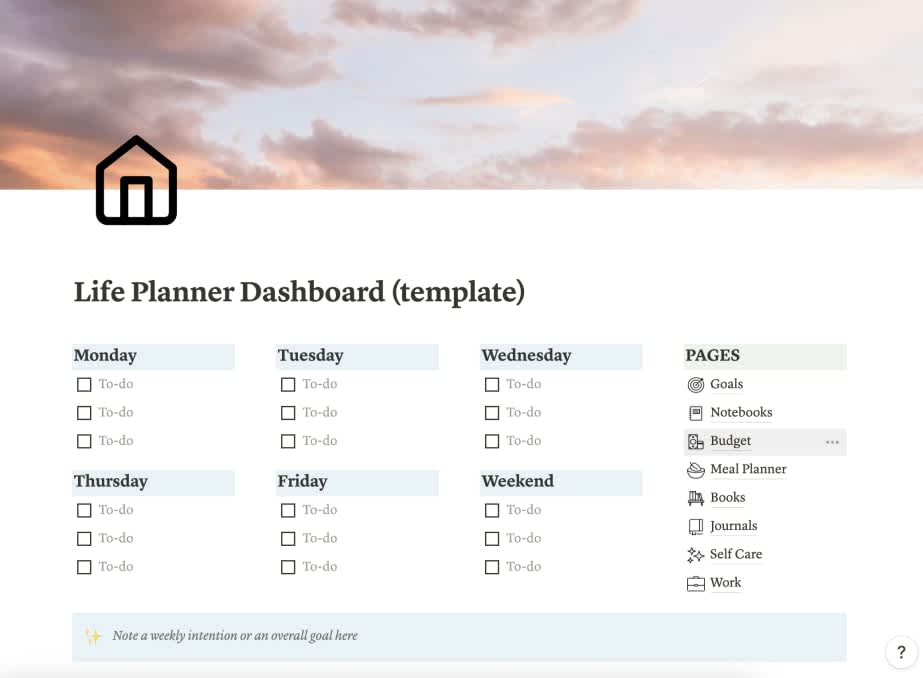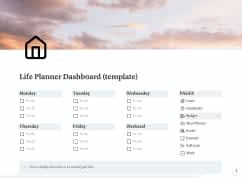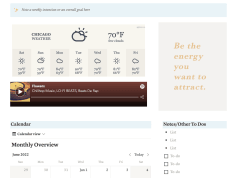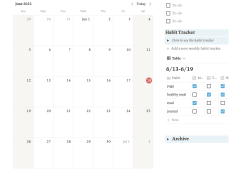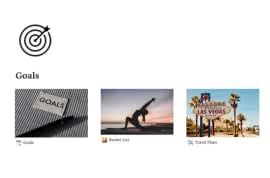 Notion Template Life Planner Dashboard
By
This template includes a weekly agenda, a monthly calendar, a habit tracker & more to help you organize your life.
Rating:
Know more details about this template's features? Click here
🎁 Save more with Template Bundles
Template Description
Why did I create this template?
An all in one life dashboard that focuses on weekly & monthly planning with pages & templates for goals, budgets, & more. Also places to add your favorite photo or playlist.
What's inside the template?
n the middle, I've included a weather widget, a link to a song & inspiring image. Along with all this, we have main pages on the side. These templates can be used as is, or you can create/add/edit them to fit your needs.Main Pages:- goals, bucket list, travel plans- notebooks- budget tracker- meal planner/tracker- books- additional pages available on my other listings!
How to use the template?
Duplicate into your Notion, get a feel for the template I have created & customize it to fit YOUR needs. Use daily as your time management system.
What are the benefits of the template?
Keep all your plans in one place, and create pages for goals, journals, work-related things, & more. Weekly & monthly overviews keep you on track while other planners help set you up for success.