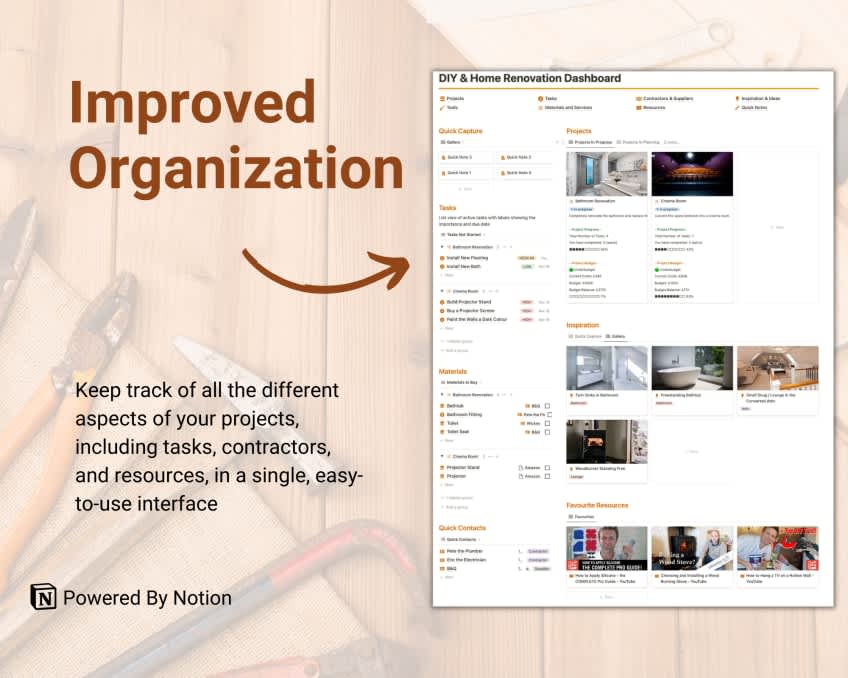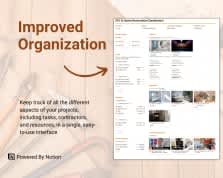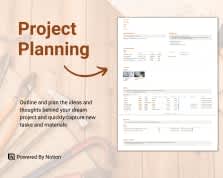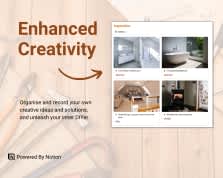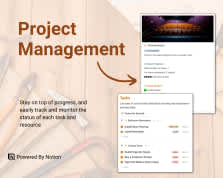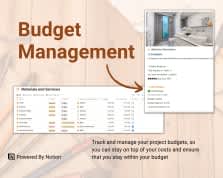 DIY & Home Renovation Notion Dashboard
By
Simplify your home renovation process and make your creative vision a reality with this Home Renovation dashboard
Rating:
Know more details about this template's features? Click here
🎁 Save more with Template Bundles
Template Description
Why did I create this template?
In recent months I have become obsessed with DIY and home renovation videos on TikTok. So much so that I have started to learn some new DIY skills. In order to use these skills I needed projects to apply them to. So to get in the mindset, I have decided to use Notion for home renovation and DIY projects by building a new dashboard.
This Notion dashboard is the perfect tool for DIY enthusiasts and home renovators looking to improve their home renovation process. With this easy-to-use dashboard, you can keep track of your projects, tasks, contractors, materials, and reference material all in one place.
The Home Renovation dashboard is designed to help you stay organized and on track, so you can focus on making your home renovation a success. With features like budget tracking and progress sharing, our dashboard is a must-have for anyone looking to improve their home renovation process.
What's inside the template?
- Keep track of home renovation projects and their progress
- Keep on top of all tasks to ensure projects are running successfully
- Save your favourite contractors, tradesman and suppliers
- Budget tracker integrated within each project
- Tool list for keeping track of what tools you have and what you may need (want) in the future
- Capture resources and interesting articles for future reference
How to use the template?
Once you have purchased the template, you will be able to duplicate it into your own Notion workspace and make it your own.
Helpful hints and callouts within the dashboard will guide you and explain what each section is used for.
What are the benefits of the template?
Stay Organised - Keep on top of your home renovation projects, tasks, and materials with our easy-to-use dashboard.
With project, task, and materials databases, you can easily see what needs to be done and when, so you can stay focused and avoid getting overwhelmed.
Keep Track of Budgets - Easily track budgets and expenses for each project with our budget tracking feature. Simply enter your budget and expenses, and this dashboard will automatically calculate your remaining budget and alert you if you're in danger of overspending.
Keep Track of Key Contractors and Suppliers - Store information for your favourite contractors and suppliers, including their contact information and the tasks they are responsible for.
Enhance Your Creativity - Capture anything that catches your eye when browsing the internet for future inspiration and ideas. With Notion's easy-to-use note-taking and photo-uploading features, you can quickly and easily save your ideas for later.
Easily Access Handy References - Save and organise any valuable articles or videos on DIY and home renovation so that you can easily access them later. With the reference database, you can quickly find the information you need when you need it.