Mind Garden Dashboard
By
Supercharge your personal library and resource management using this Mind Garden Dashboard.
Rating:
Know more details about this template's features? Click here
🔥 Mid Year Mega Sale 2022
Template Description
The Mind Garden template is a set of dashboards geared towards personal knowledge management. In this Notion template, you will find a collection of resource databases essential for personal knowledge management. There's also a Sweep Dashboard where you can collect your findings and consumptions, and a Brain Hour Dashboard to summarize your learnings and activate your notes and ideas.
You can quickly get started with the already existing databases, but if you want to build your own set of dashboards from scratch, you can duplicate the layout for free - no databases included, layouts only!
🌿 More About Mind Garden Notion Template
You can use the amazing template for:

Tracking Notes and Ideas.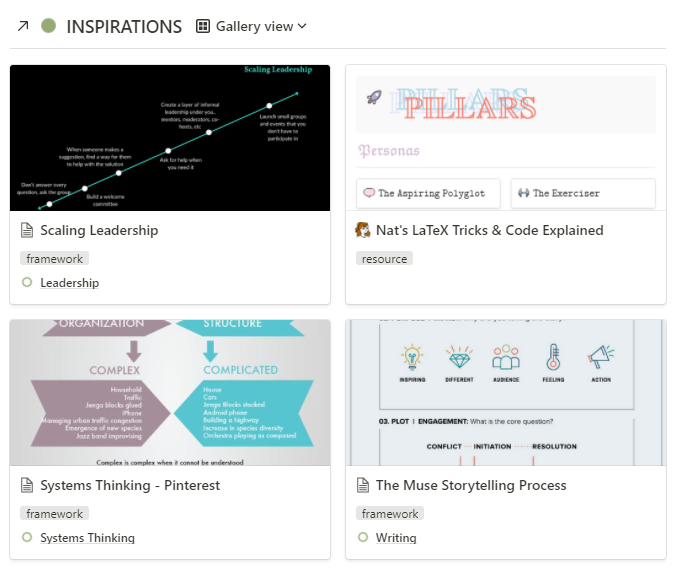 Making a repository of all your Inspirations.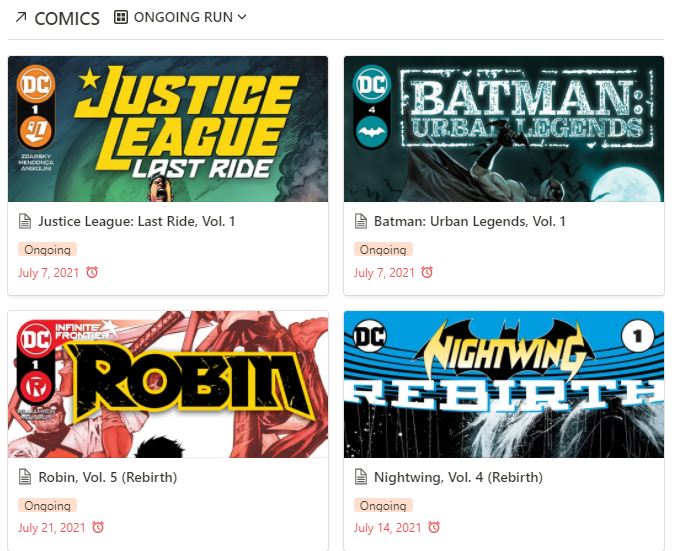 You can even manage your Comic Books in one place, because what's life without a little fun?
⭐ Testimonials
This is very cool! I love how it shows the process of learning & note-taking broken down. Excited to incorporate this into my process.
— Krysta Williams, Visual Artist
Delighted by the buying process. Exemplary. Clear and present information I needed to make decisions, I knew the result of the decision before I executed it, mentally & financially friction-free 👏 . An experience as pretty and well-crafted as the template-pack of related Pages itself.

— Kirby Krieger, Notion Ambassador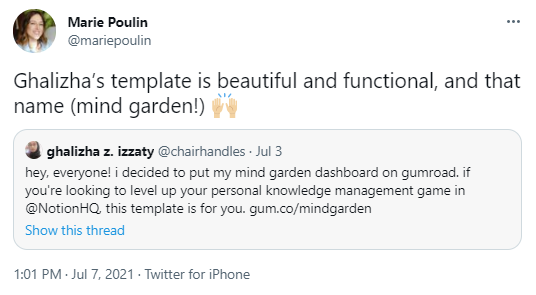 — Marie Poulin, Notion Mastery Creator