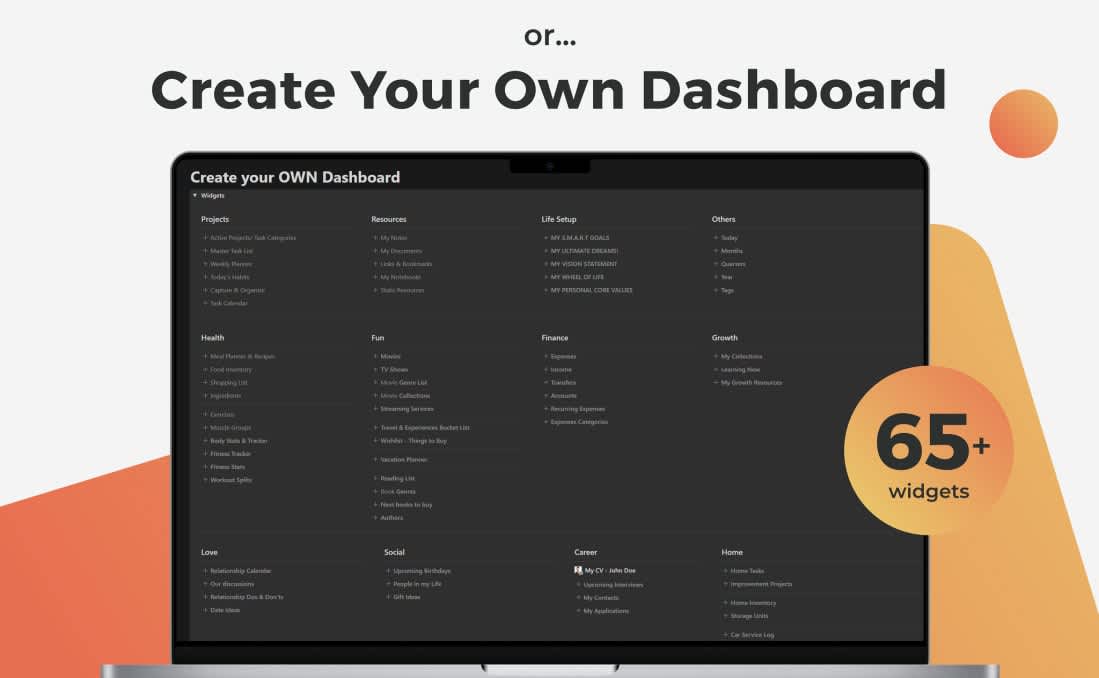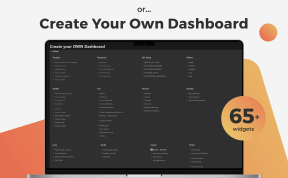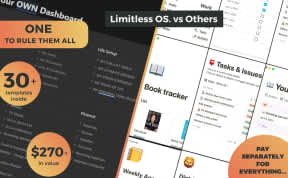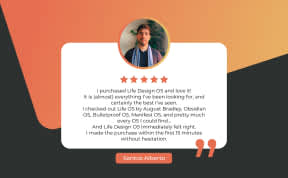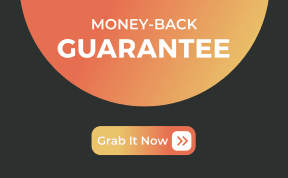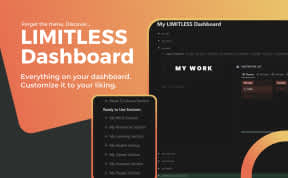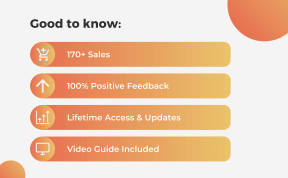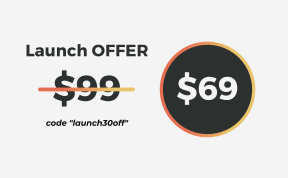 Limitless OS 2.0 - Ultimate All-In One Notion Template
By
An all-in-one, simple & easy to use Notion template with all the necessary features you would ever need!
Rating:
Know more details about this template's features? Click here
Notion
Combo Marvels
Twice the Productivity Power With Template Bundles
Template Description
What you'll get:
(Almost) Everything that you might need.
Complete Life Setup - $20- Create your Wheel of Life - $5- Identify Your Core Values - $5- Set Goals (Advanced Goal Setting - Means & End Goals) - $10- Write Your Personal Vision Statement - 0$
Habit & Daily Tracker - Mood, Day Succes, Healthy Eating, Fitness, Sleep - $10
Daily Journaling, Weekly/Monthly Review & Reflection - $5
Advanced Task & Project Manager, Weekly & Monthly Planner - $15
Advanced Resources Manager - Notes, Courses, Books, etc. Organized - $20
Incorporated Days/Quarters/Months/Years Databases - $5
Easy Tags System - $5
2 Hour Template Setup Video Guide - $20
+ V2.0 UPGRADE: Complete Life Categories - Mini Templates
Health Hub - $25- Fitness & Gym - Planner & Tracker - $15- Meal Planner & Recipe Manager - $10
Career Hub - $15-Job Application Tracker - $5-Professional CRM - $5-Clean CV Template - $5
Finance Hub - $20-Easily track your income, expenses & transfers-Create accounts, recurring expenses & expense categories
Growth Hub - $20-Vocabulary for Language Learning - $5-Advanced learning dashboard with courses/books/podcasts, etc. - $15
Home Hub - $20- Gardening Dashboard - $0- Home Maintenance & Improvement - $5- Home Inventory - $10- Car Service & Maintenance - $5
Love Hub - $20- Love Life Upkeep - $20
Social Hub - $15- Personal CRM - Relationship & Birthday Tracker/Manager - $10- Gift Ideas - $5
Fun Hub - $35- Bucket List - $5- Travel Planner - $10- Book Tracker - $5- Series/Movies Tracker - $10- Hobbies Manager - $5
TOTAL VALUE: $270 => Price: $99
Powerful Simplicity
Here is how the template is built up:
1. Life Setup: A little Self-Discovery
Discover yourself and create a clear vision for yourself.
Create Your Wheel of Life
Write Your Core Values
Set your End & Means Goals
Write Your Vision Statement
2. Dashboard: An overview page
From here you can navigate around. See where you stand, see your values, goals, and ongoing projects. See your Today page where you can self-reflect, journal, track your habits, sleep, and much more.
3. Projects: Your Working Space
The place to have some work done. Here you can see the projects you're working on, tasks you've created, habits, weekly planner, calendar, and so on.
4. Areas: Your Life Categories
Notion setups can become big very quickly. From party planning to tracking recipes, there is no limit to what we can store inside Notion. That's why it's important to organize in an intuitive way so that you always find what you're looking for. The best way to achieve this is to use Areas. Have separate spaces for different areas of your life:
Health
Career
Finance
Personal Development
Love & Romance
Friends & Family
Fun & Recreation
Environment
5. Resources: All your notes/docs and links
6. Archive: Don't lose anything
In this template, no pages are deleted. Instead, everything is archived. In Archive, you can find anything you have deleted otherwise.
7. Main Databases
The whole template is built upon a couple of databases, all of which are stored separately here.
Inbox: For quick information capture manually or via extension.
Days: A page for every day here for tracking, journaling, and more.
Months: For planning, and easier navigation.
Quarters: For planning, and easier navigation.
Year: For planning, and easier navigation.
My Core Values: List the values that are most important to you.
Areas: Your life categories.
End Goals: Your ultimate dreams.
Means Goals: Your S.M.A.R.T. goals.
Projects: Your groups of tasks, milestones for your goals.
Tasks: The collection of all the things that need action.
Collections: Categories for your resources: notebooks, courses, books, etc.
Resources: All informational pages. From books you read to articles you save.
Tags: A database for better navigation. Tag any content in your setup to easily find it later
Notion

Workspaces 🪴

A collection of best templates by best makers, Coming Up next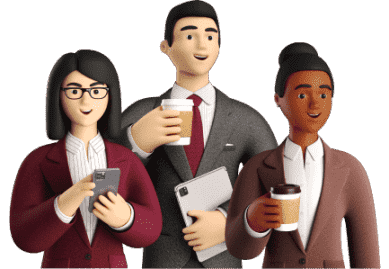 Be a Maker and start earning now
Have a knack for building useful or aesthetic Notion templates? Prototion is the perfect platform for generating revenue by selling templates. Learn more
Be a maker