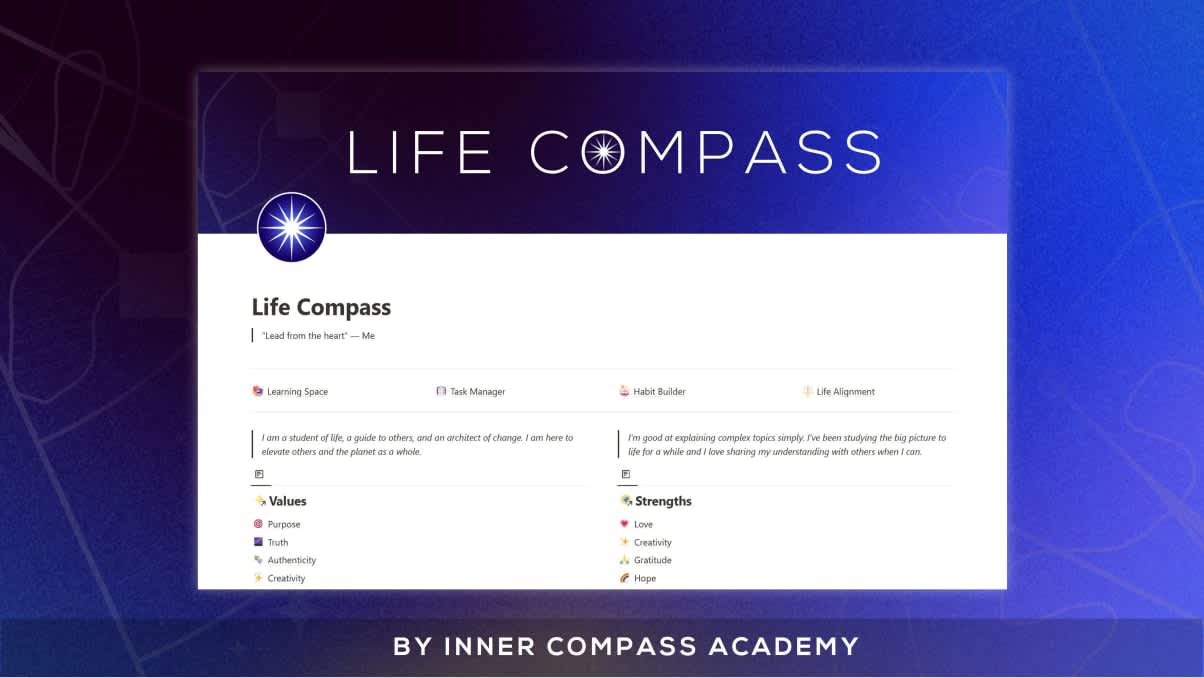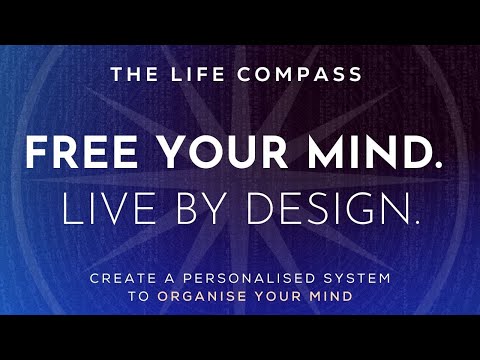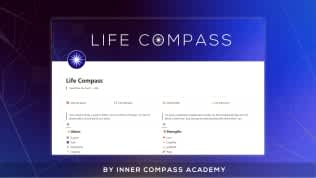 Life Compass
By
One of the most comprehensive life design systems created. Use it to set your goals and connect the dots of life.
Rating:
Know more details about this template's features? Click here
Notion
Combo Marvels
Twice the Productivity Power With Template Bundles
Template Description
Why did I create this template?
Today, we are exposed to more information than ever before. I believe this is one of the contributing factors to the stress and overwhelm we are seeing in the world. So, as a professional system designer, I set out to create an all-encompassing system to help people organise their minds, reclaim their mental clarity, and live with greater purpose.
What's inside the template?
This is the LITE version of the Life Compass containing:

- Dreams (big goals with no timeline)

- Goals (set within a given year)

- Sub-Goals (smaller chunks of a goal)

- Tasks tracker (linked to completing Sub-Goals)

- Activities tracker (log activities to build habits)
- Habit Areas (broken into mind, body and soul)

- Happy wall (to remind you of those good times)
- Life Areas (to bring everything together)
The full version of the Life Compass contains FOUR additional sections:
- Learning Space
- Task Manager
- Habit Builder
- Life Alignment
Enrol on the Create Your Compass course to receive the full template.
How to use the template?
Check out the Inner Compass Academy YouTube channel for videos on how to use the system: https://bit.ly/3wb4zha
Enrol on our three-week course to receive live guidance over Zoom on how to clarify your values, set meaningful goals, and structure your life within the Life Compass.

What are the benefits of the template?
- Unify your life within a single system

- Set goals, build habits, organise notes, track tasks all in ONE place
- Align your goals to your values and strengths
- Gather resources to empower your future self

- Offload your thoughts and free up mental bandwidth
- Connect the dots of life in an infinitely scalable system
Notion

Workspaces 🪴

A collection of best templates by best makers, Coming Up next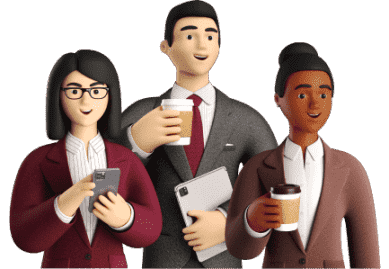 Be a Maker and start earning now
Have a knack for building useful or aesthetic Notion templates? Prototion is the perfect platform for generating revenue by selling templates. Learn more
Be a maker