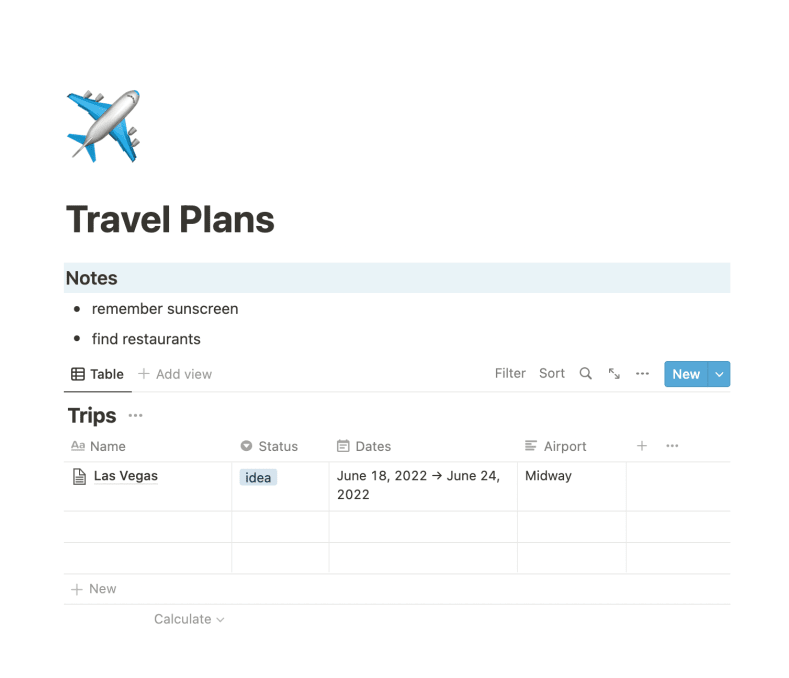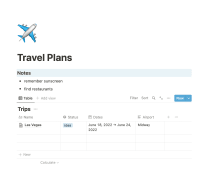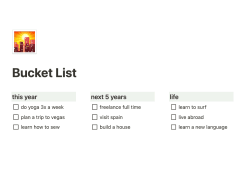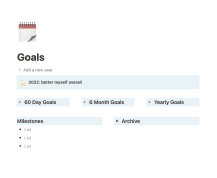 Goals, Bucket Lists & Travel Plans
By
Keep track of goals, bucket lists, & travel plans with this simple dashboard.
Rating:
Know more details about this template's features? Click here
🎁 Save more with Template Bundles
Template Description
Why did I create this template?
For you to keep track of your 60-day goals, 6-month goals, yearly goals & milestones. As well as, plan out different bucket lists & travel plans. The travel plan page comes with a template to use for planning out individual trips.
What's inside the template?
Three pages. One for goals, for bucket lists, & travel plans. Feel free to add your own pages!
How to use the template?
Open the link & duplicate template into your Notion. Get a feel for the template & edit to match your personal goals & dreams.
What are the benefits of the template?
An all-in-one place for goals & inspiration, add your own images to personalize it & the possibilities are endless.