GTD Productivity System
By
Get organized and boost productivity with our Notion template for recurring tasks, projects, progress tracking.
Rating:
Know more details about this template's features? Click here
🎁 Save more with Template Bundles
Template Description
GTD System
Want to increase your productivity and achieve your goals? Look no further than our Notion template!
Designed for busy professionals, students, and small business owners, this template offers a user-friendly layout and powerful features that are proven to help you stay organized and on top of your tasks.
With its ability to manage recurring tasks and projects, you'll be able to stay on top of your to-do list and increase your chances of success.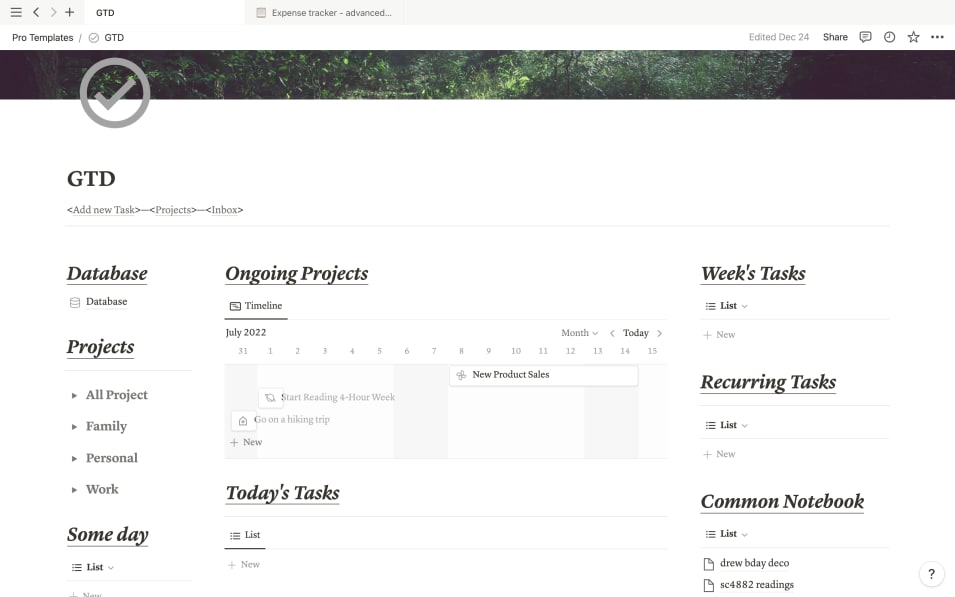 One of the key features of this template is the recurring task section, which allows you to easily track and manage tasks that need to be completed on a regular basis.
Getting your things done through this powerful system, automated through coding will recur your tasks even on specific days: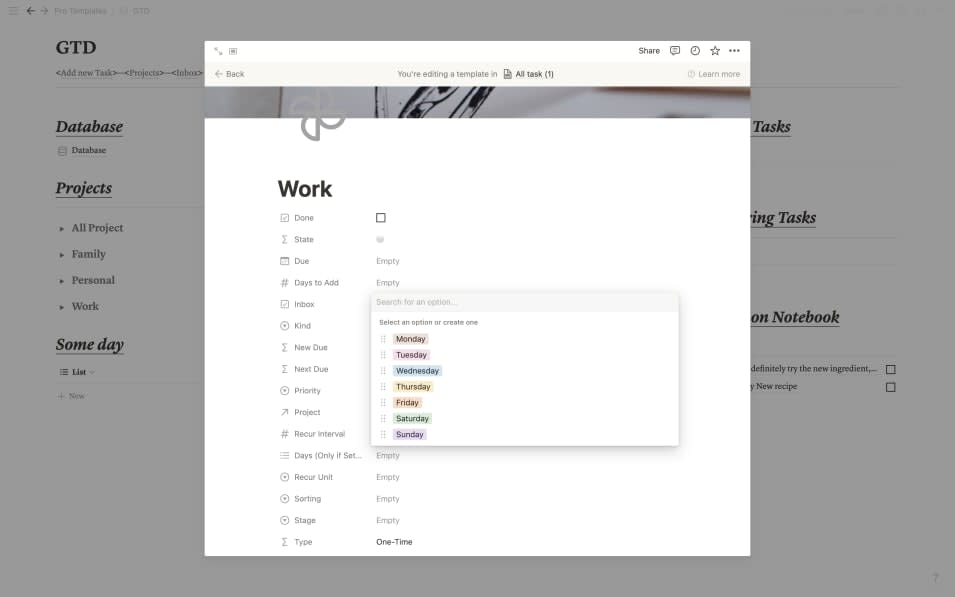 More about the System
This section is built on the principles of the GTD (Getting Things Done) system, which was developed by productivity expert David Allen. The GTD system is based on the idea that by clearly defining your tasks and goals, and actively working on them, you can improve your productivity and reduce stress.
By setting up recurring tasks to recur on specific days, daily, weekly, monthly, or even on specific weekdays, such as every Monday or Sunday, you can ensure that you never miss an important deadline again.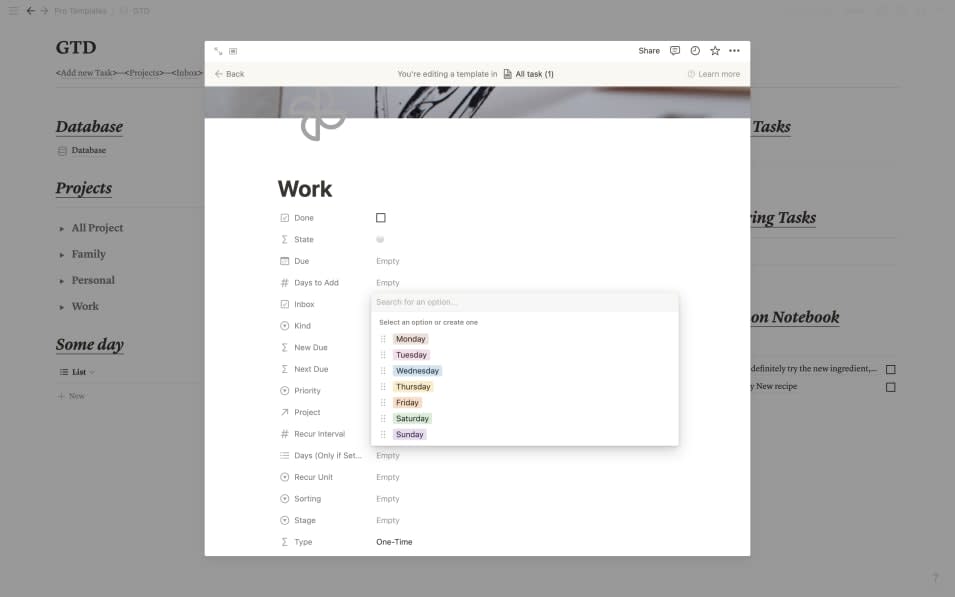 This level of customization ensures that you can set tasks to recur at the frequency that works best for you and your schedule.
Advanced Filters within the Template
Thanks to the Filters in Notion, you won't have to worry about which task is for today or this week, everything is done for you and shown in separate databases.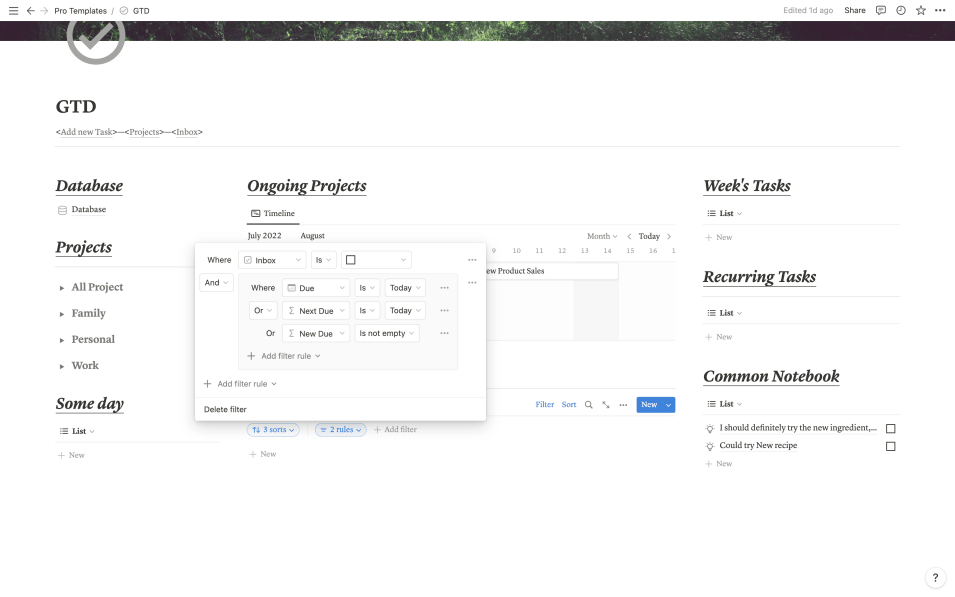 Database for better organizing
This allows you to have everything in one place so you don't have to worry about finding the right database all over the template.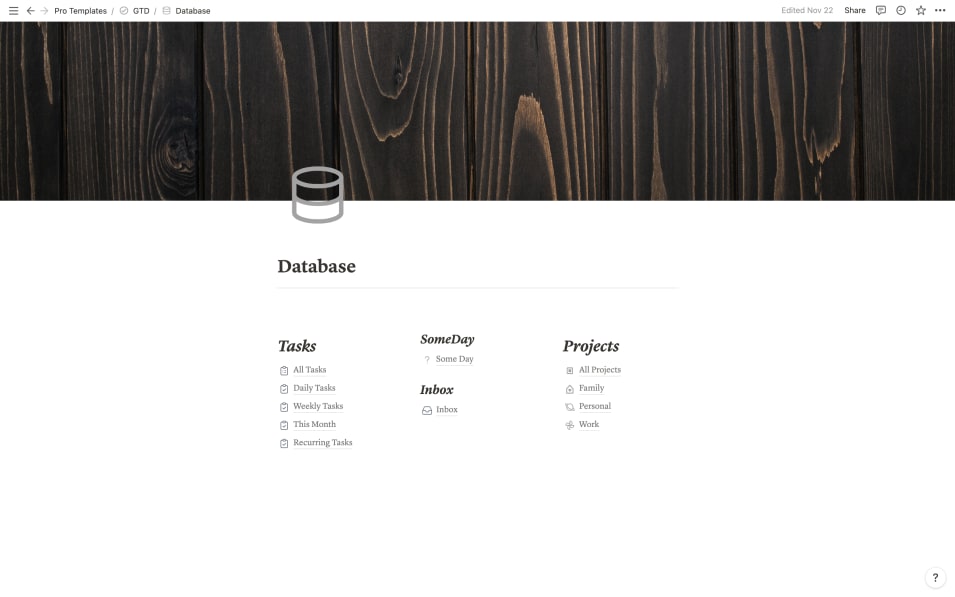 The template also includes a powerful project management section that allows you to keep track of all tasks associated with a specific project, and see the progress of each project at a glance.
The section is equipped with a progress bar that shows how much of the project is completed. As you complete tasks associated with the project, the bar will fill up, giving you a visual representation of the progress you've made.
Research-Based Benefits
Studies have shown that breaking down larger tasks into smaller, manageable chunks and setting clear goals can improve productivity and motivation. This feature makes it easy to stay on top of your tasks and projects and ensures that nothing falls through the cracks.
Light Signals
And even for better control of your tasks, each light represents if you're on the task's date or earlier, or (let's hope not), you're late about complementing the tasks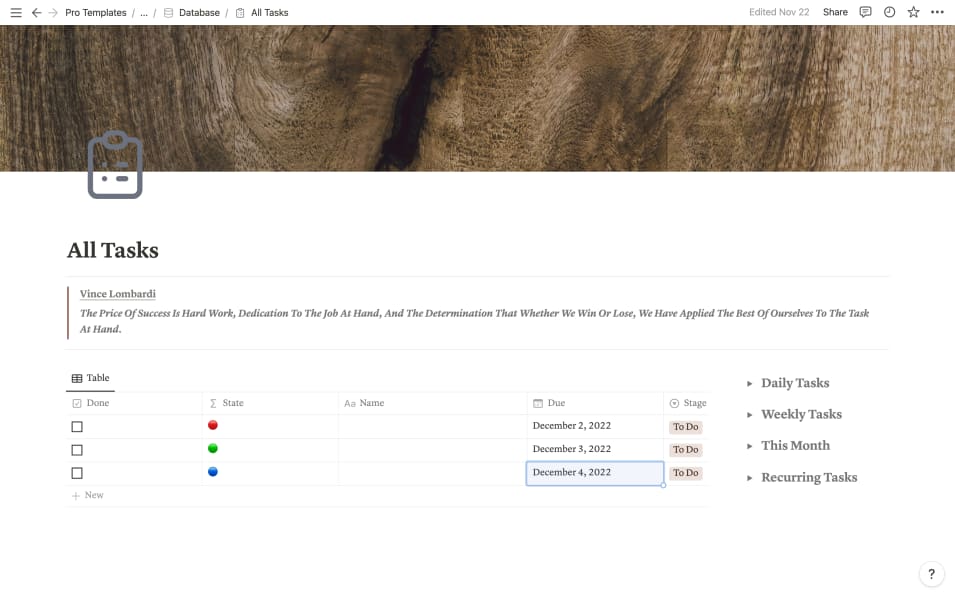 The template is for Personal&Profesional Use.
And if you have any further questions ask me on Twitter or IG under this name&picture