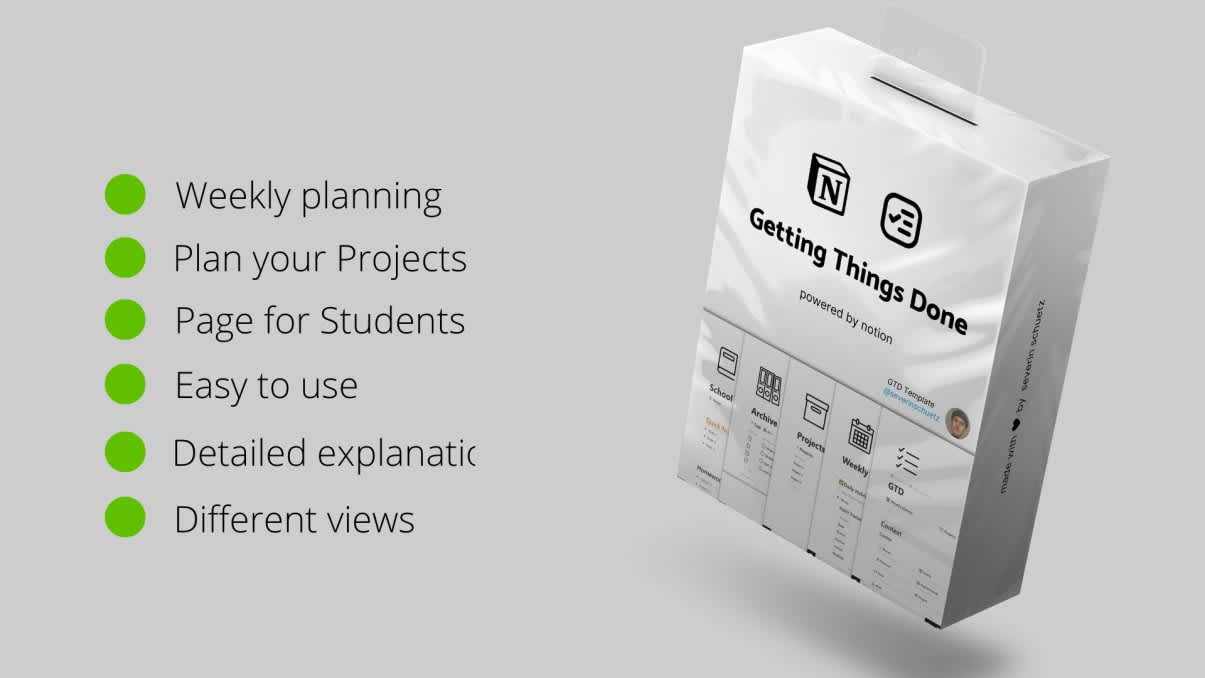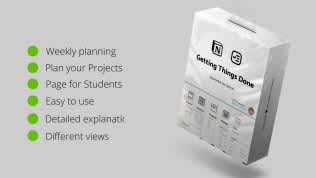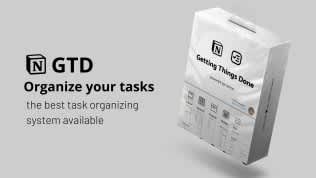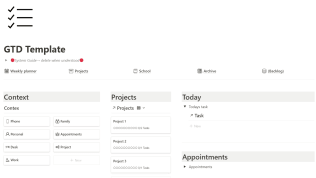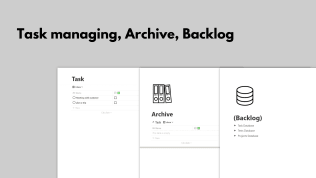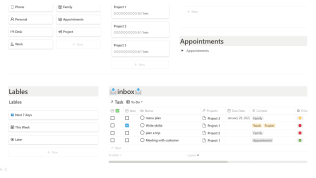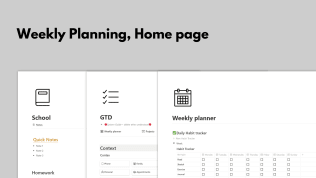 Getting Things Done Notion Dashboard
By
A dashboard to plan, organize and save all your tasks Have a good overview of your tasks in an aesthetic dashboard
Rating:
Know more details about this template's features? Click here
🎁 Save more with Template Bundles
Template Description
A system to record and plan the tasks
🟢Record your tasks
🟢Plan your tasks
🟢Connect the tasks with your projects
🟢Assign them to a Context
🟢Simply see which tasks you can do on your mobile phone, at the desk or on your way to work
🟢Plan your week easy within minutes
🟢Record your tests in school
🟢Automatic calculation of your grades
🟢Automatic progress bars for your projects
🟢Many different views
Why should you buy this template
With the template you can record and write down your tasks. this helps you toconcentrateon the current taskswithout forgettingthe other ones
How you will benefit from the Template
With the template you can increase your productivity immensely, because you are guaranteed not to forget any more tasks.
you have a better overview of the progress of your projects
write it down from your thoughts-> write it down, you don't have to think about it anymore
What is included
an aesthetic start page on which the tasks are arranged according to context, you can see the progress of the projects, an inbox and a complete template guide
a weekly planner on which you can see what the tasks are for this week and what kind of tests you have this week. (If you are a student)
a simple habit tracker
a page where you can save your projects
a page for students, where you can enter your tests and homework and it will automatically calculate your grades
an archive where you can view all your completed tasks
a backlog page where the main databases are stored
Before using this template
🔴I didn't know what my tasks were
🔴I was stressed
🔴I had too much on my mind and couldn't concentrate on my current tasks
🔴I forgot important tasks
After using this template
🟢I was more relaxed
🟢I could plan my week simply
🟢I could concentrate on my current tasks
🟢I became more productive
🟢I got projects done faster
About me
My name is Severin and i love to solve problems an organizing things as accurate as possible. So the fact isn't that far, that i create Notion templates to make life easier and more organized.
i have been using notion for about half a year and since i'm using it I have become more productive and focused. So, like many others, i want to share my templates in order to enable other people to do the same.
FAQs
Can I duplicate this template to share with my friends?
No, this is a personal license for individual use
Does the template work in the free version?
Yes, the template works in the personal plan