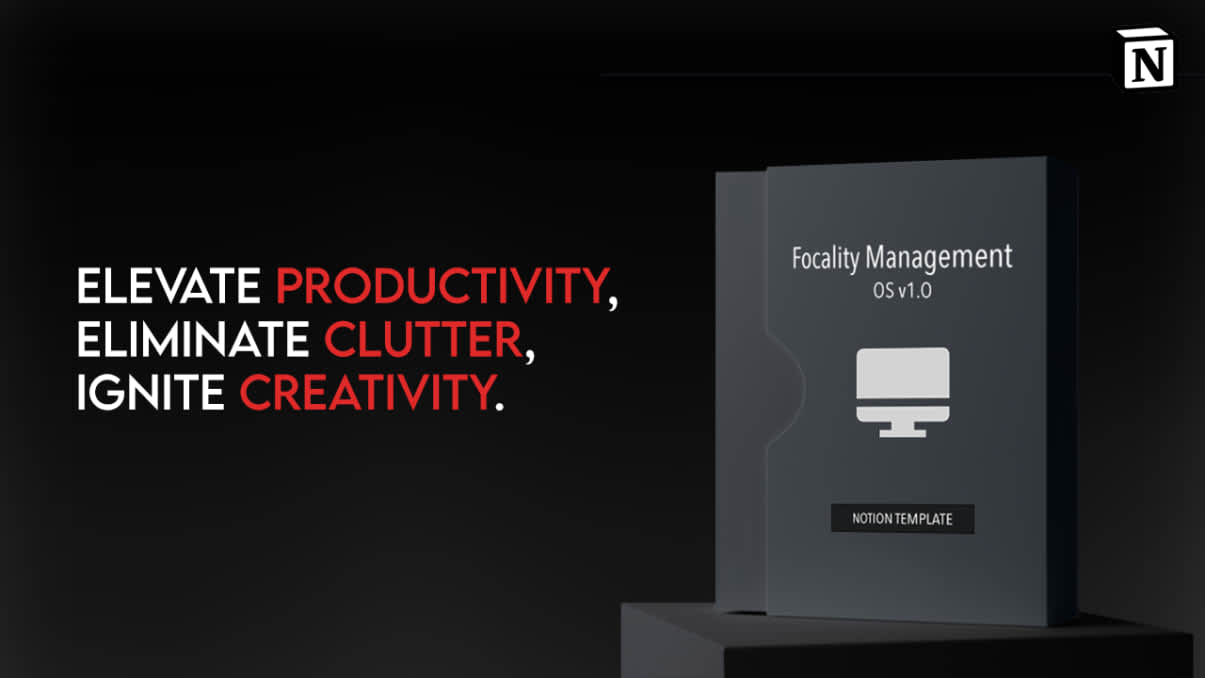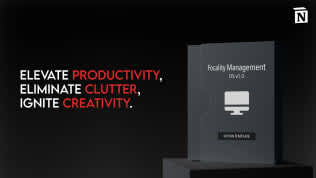 Focality Management OS
By
Unified all-in-one Notion system designed to elevate efficiency and allow you to focus on what's important.
Rating:
Know more details about this template's features? Click here
🎁 Save more with Template Bundles
Template Description
Why did I create this template?
Focality Management OS v1.0
"Harnessing the power of focus transforms ordinary effort into extraordinary achievement."

Introducing an all-in-one Notion system engineered to enhance efficiency and keep your focus on what truly matters.
In the vast landscape of Notion templates, you'll find countless options, some equipped with intricate third-party integrations, advanced button functionalities, and seamless database synchronization. On the surface, these templates may seem robust and advanced, but let's ask ourselves: do you genuinely require four distinct personal management dashboards, all essentially serving the same purpose?
In reality, these convoluted systems can hinder your productivity, eroding your peace of mind; they're nothing more than flashy distractions.
Focality Management OS presents an intuitive and streamlined management system, featuring a lucid hierarchy that segregates different facets of your life into individual pages rather than carelessly conglomerating them into an "ultimate master dashboard." Embracing the CODE and PARA systems, this comprehensive solution is designed to simplify your workflow, eliminating the need for integrating multiple templates from diverse creators.
Whether you're a student, a professional, or simply seeking a more coherent life management system, this is tailor-made for you.
Simplicity exudes an unparalleled elegance that becomes apparent once you take that first step.
Focality Management OS offers:
1. A concise and minimalist interface with well-defined daily and monthly goals.
2. Database filters and properties for meticulously organizing every aspect of your calendar.
3. An archive to effortlessly reference past events and tasks.
Frequently Asked Questions (FAQs):
- Does Focality Management OS function with the free version of Notion?
Yes, after duplicating Focality Management OS, it becomes available in your personal Notion workspace. You do not require Notion's Personal Pro plan.
- Can I duplicate Focality Management OS to share with my team or friends?
Unfortunately, this template is intended for individual use only. Nevertheless, I am currently exploring the possibility of introducing a team license with collaborative features.
- What is the refund policy?
Customer satisfaction is our top priority. If you are unsatisfied with the template, please contact us within 7 days of purchase, and we can discuss the potential for a partial refund.
For any other questions or inquiries, please feel free to email me at niklausstale@gmail.com.
If you find the template financially challenging, don't hesitate to reach out, and I will do my utmost to help you find a suitable solution.