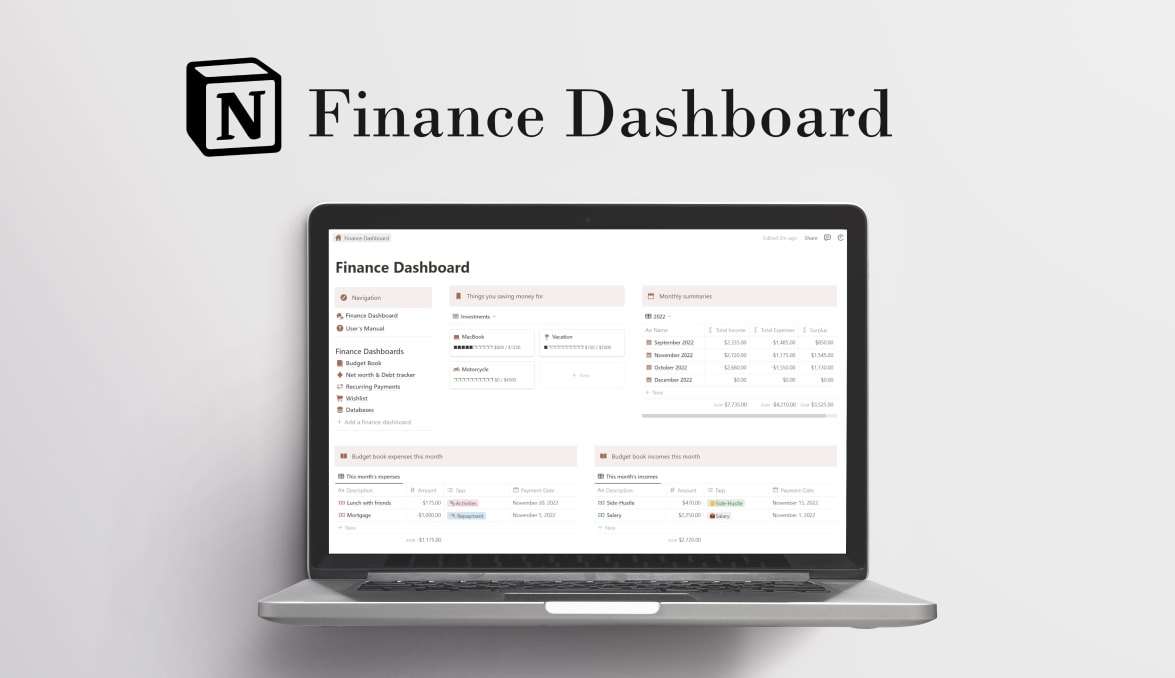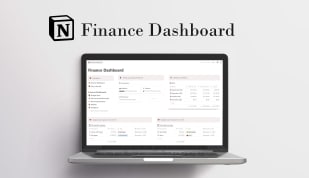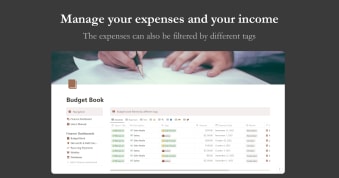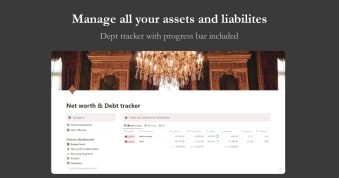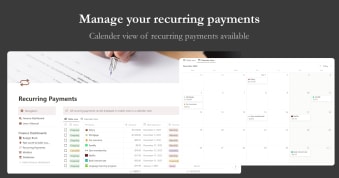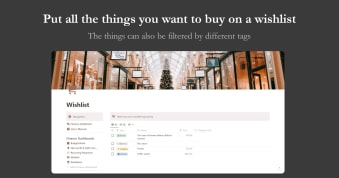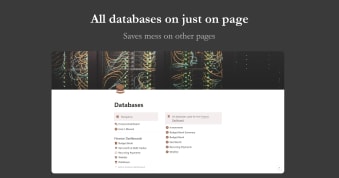 Financial Dashboard
By
This dashboard has helped me a lot managing my finances. You can see all important things on just one page.
Rating:
Know more details about this template's features? Click here
🎁 Save more with Template Bundles
Template Description
Why did I create this template?
I myself have created it to control my finances
What's inside the template?
Dashboard (quick overview), budget book page, net worth page, recurring payment manager, wishlist for items, user's manual
How to use the template?
All you need to do to get the dashboard working ->
Every time you spend money or receive money, it must be entered into the budget book using the predefined templates:ExpensesIncomes
Complete your monthly tasks every month
If you make a recurring payment do not forget to change the next payment date
Always enter new memberships or contracts in Recurring Payments
Keep your savings status for things and your debts up to date
To do's when a new month begins ->
Create new monthly summary by using the template (Monthly summaries)
Go to Expense and change 'Month' and 'Summary Out' to the current month
Go to Income and change 'Month' and 'Summary In' to the current month
Set the filters for the monthly overview of expenses and incomes in Finance Dashboard to the current month
What are the benefits of the template?
The dashboard allows the user to analyze his own purchasing behavior and thus know where every penny has gone. Additionally, there is a page where all recurring expenses can be entered, which are then displayed in a calendar. The template is designed to help the user analyze his financial situation the way he wants to.