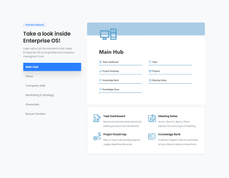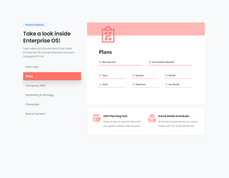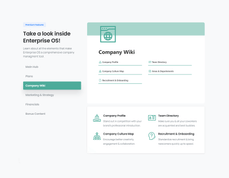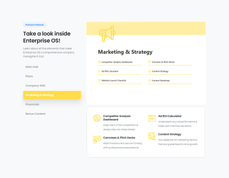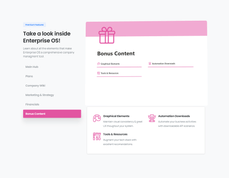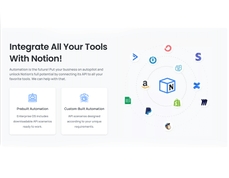 Enterprise OS
By
An all-inclusive Notion-based company management tool made to help your team succeed & save your business hours daily.
Rating:
Know more details about this template's features? Click here
Notion
Combo Marvels
Twice the Productivity Power With Template Bundles
Template Description
Meet Enterprise OS - a Notion-based Digital Ecosystem to enhance your work and business.
Enterprise OS is an all-inclusive, comprehensive, Notion-based company management tool guaranteed to help your team succeed & save your business hours daily!

** Update v2.0 - New Dashboards, Views & Tools based on Notion's latest feature release. November 2021 **
** Update v2.1 - Rework of the Main Hub and a new Dashboard for Daily Operations. January 2022 **
** Update v2.2 Major Update with improvements to Main Hub, Projects, Task Tracking, Contact Directory & Startup Guide. New Additions based on user feedback: Simple Finance Tracker & Complete Client Portal & Hub!**
All About Enterprise OS
Powering a productive team means using a powerful tool. From meetings and projects to events and goal setting. This Notion system offers an intuitive design to give any team the ability to set up and customize workflows for just about anything.

Here are some of the things you can do flawlessly, using Enterprise OS by Notionise:
· Project Management
Based on business best practices & leading productivity frameworks.
· Knowledge Bank
A second "digital" brain to centralize all your data & see connections.
· OKRs
Align all day-to-day activities with your goals & always stay focused.
· Team Collaboration
Syncs, Sprints, Specs, Plans. Options for every type of meeting.
· Social Media Publisher
Schedule & automate all your social media with an API powered tool.
· Accounting
Consolidate accounts & generate financial statements with ease.
· Inventory Management
Track your inventory, deliveries & shipments. Never run out of stock.
· Automation
Automate business tasks with downloadable API scenarios.
+25 Core Functions:
✔Task Dashboard
✔ Meeting Notes
✔ Company Profile
✔ Team Directory
✔ Recruitment & Onboarding
✔ Competitor Analysis Dashboard
✔ Canvases & Pitch Decks
✔ Ad ROI Calculator
✔ Content Strategy
✔ Financial Statements
✔ Invoices
✔ Contact Directory
✔ Graphical Elements
✔ Automation Downloads
✔ Tools & Resources
A Notion System With Everything You Need
Enterprise OS pages are portals to more organized work – where every single part of a task can be managed, tracked, & shared with teammates. Open pages to uncover an ecosystem of notes, links, milestones, & conversations.
Break down big tasks into steps with file attachments, reminders, checklists and comments. Plus, gain powerful perspective by seeing all pages filtered to present only relevant actionable information. Your team can:
• Manage deadlines
• Connect work across apps
• Provide and track feedback
• Assign tasks and hand off work
You can also Integrate Top Work Tools. Easily connect the apps your team already uses into your Notion workflow, or add a custom automation that helps fine-tune one specific need. With endless API possibilities available, your team's workflow wishes are covered.
Is Notion suitable for my business?
Notion has a customer base that includes Startups, Museums, Non-Profits as well as big corporations like Monzo Bank UK that uses Notion as a home base for their team of 1500 Employees!
We are certain that whatever your business is, it can be Notionised!
Notion

Workspaces 🪴

A collection of best templates by best makers, Coming Up next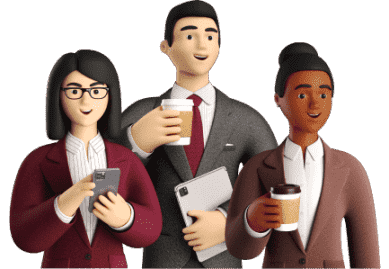 Be a Maker and start earning now
Have a knack for building useful or aesthetic Notion templates? Prototion is the perfect platform for generating revenue by selling templates. Learn more
Be a maker