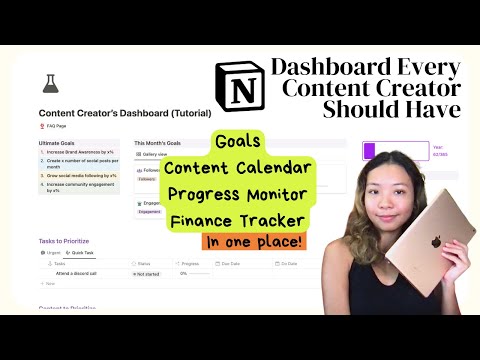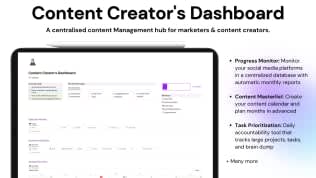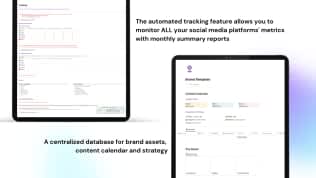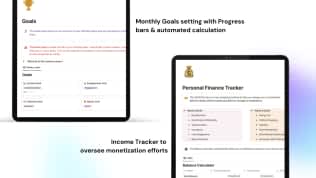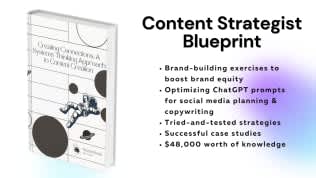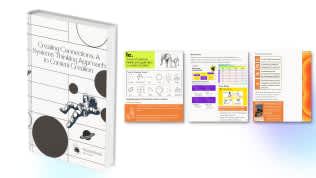 Content Creator's Dashboard
By
Streamline your content creation process. This database tracks your content calendar, tasks, and social media metrics.
Rating:
Know more details about this template's features? Click here
🎁 Save more with Template Bundles
Template Description
Why did I create this template?
As a content creator that handles multiple brands and manages a variety of social media platforms, I always found existing processes of managing separate accounts to be tedious and messy. This is why I created a centralized content creator's database that allows an individual to oversee tasks for the day (across all their platforms and brands) while also having dedicated spaces to plan individual platforms and brands.
This dashboard is comprehensive as it not only lets you plan but track your social media performance and targets automatically, in real-time. The creation of this template has helped me streamline my content creation process and reach my goals much faster.
In summary, I created it to:
Track social media successes across all platforms
Set monthly metrics goals and be kept accountable
Strengthen my brand equity
Set a cohesive content strategy and scheduling system
What's inside the template?
Progress Monitor: Monitor your social media platforms in a centralized database with automatic monthly reports.
Content Masterlist: Create your content calendar and plan months in advanced.
Task Prioritization: Daily accountability tool that tracks large projects, tasks, and brain dump.
Income Tracker: Track monetization efforts and income from content creation across individual brands.
Brands Database: Template to solidify brand identity, brand strategy, and marketing & branding materials
+ Many more
How to use the template?
A full Dashboard walkthrough can be found here:
What are the benefits of the template?
Streamline your content creation process and increase efficiency
Materialize your goals faster with monthly metrics & progress bars that keeps you accountable
Track social media successes across all platforms
Strengthen brand equity

Set a cohesive content strategy and scheduling system