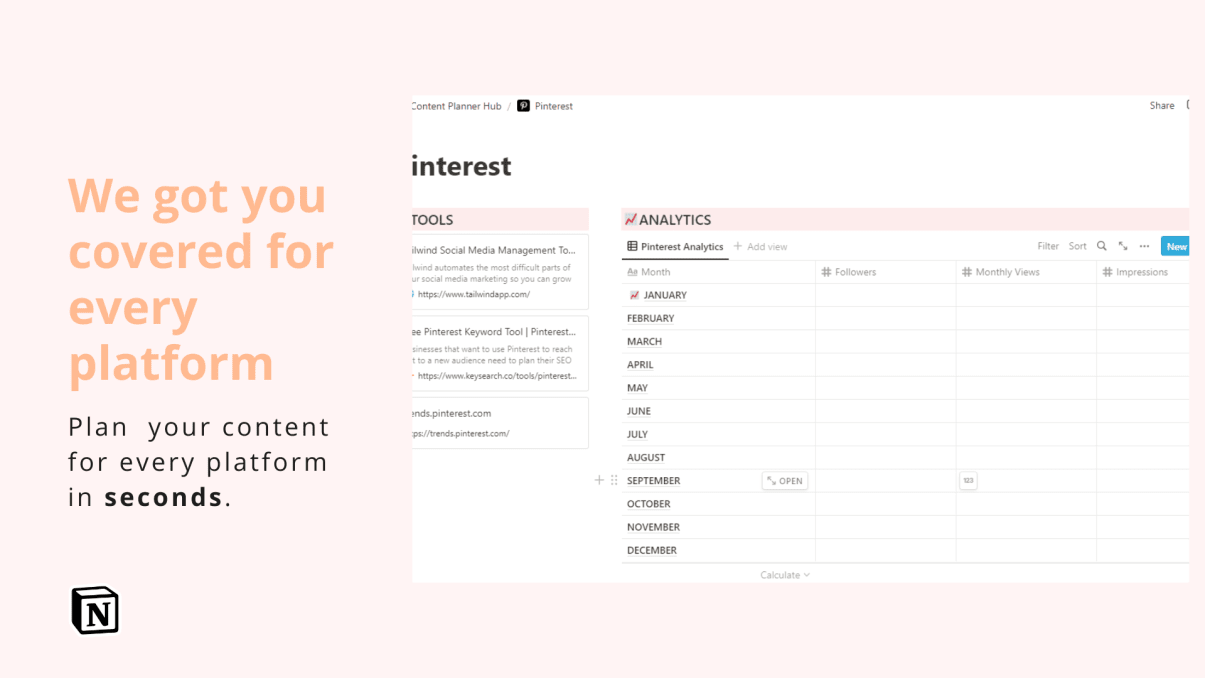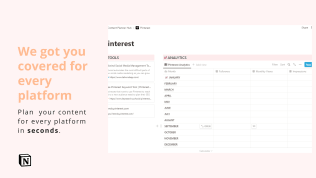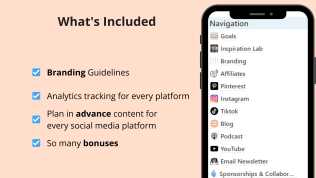 Content Creation Dashboard
By
The easiest way to manage all your content for all the different platforms with this all in one notion template.
Rating:
Know more details about this template's features? Click here
🎁 Save more with Template Bundles
Template Description
Why do I need this template?
As a new content creator I was feeling overwhelmed trying to keep up with the platforms. I created this dashboard to manage all my content for the different platforms in one place.
If you are serious about your social media marketing you need this content planning dashboard because with this template, you have an overview of past content and what content needs to be created

What's included in this template?
Master content planner- Keep track of all your content
Planning for each platform
Analytics tracker- Analytics tracker for every platform
Brand Kit- A brand kit to help you create a brand strategy
Goals- A goals tracker to track all the goals you set for yourself.
Affiliates and Sponsorships tracker
Collaborators contact list

Content Bank to store all your content ideas
Resources to help you grow on each platform

What are the benefits of the template?
This Notion Template helps you create a content strategy, be consistent with your social media, track your goals, track brand deals and collaborators, never run out of content ideas and so much more. With this template, focus on creating converting content that builds your audience.