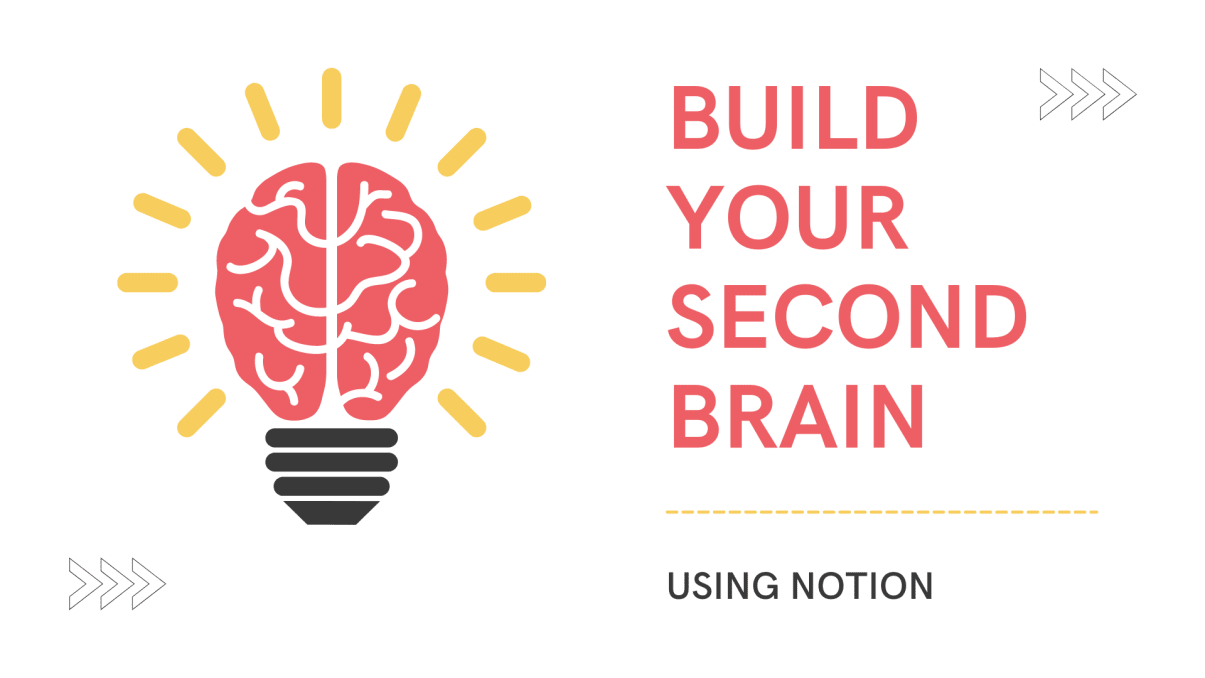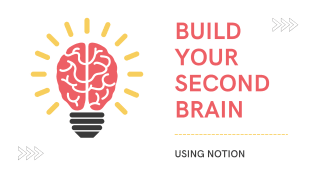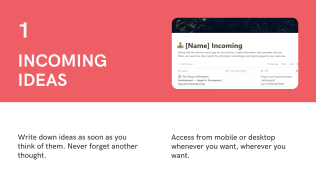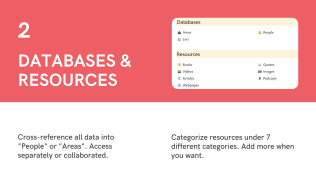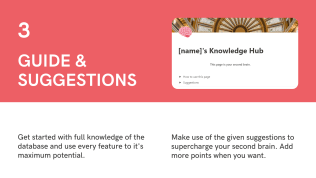 Build Your Second Brain
By
Make notes on every area of your life, synced with your resources.
Rating:
Know more details about this template's features? Click here
🎁 Save more with Template Bundles
Template Description
🧠 What's This Template About?
This Knowledge Hub template can be used as your Second Brain. It encourages you to write and then comfortably forget all of your long pieces of information. This keeps your brain free from the burden of recalling information that can be easily kept elsewhere. Even valuable and personal information can be dumped here, so that you can continue focusing on other urgent tasks.
🏆 Some Amazing Features Of This Template Include:
>> INCOMING PAGE: Add stuff that resonates with you to the incoming page. This stuff can be anything from the music you like to hear to the stuff you'd like to do!
>> EASY SEGREGATION: Classify the resources (books, videos, podcasts, etc) you have access to. More resources can be added to the list, and then this list can be further bifurcated to meet other resource-related stuff.
>> AUTOMATIC SYNCING: Any resource you add, will automatically sync either to "People" (from friends to politicians) or to "Area"(from 'cuisine' to 'quantum mechanics') pages so that you can have your notes accessible easily.
>> COLLABORATED INFO: Whenever you are in need of any sort of information just go to the Databases Section and you will find everything there.
🚀 How You Can Use This Template Daily:
Add stuff that resonates with you to the incoming page.
Select one day per week/quarter/month (depending on your influx of information) to then sort the information into the specific place.
Classify the resource according to the Area, People, and Loci database.
If you want your notes on the resource (article, book, video, etc.) to be visible on both the page of the resource and on the Areas or People database, use a synced block feature.