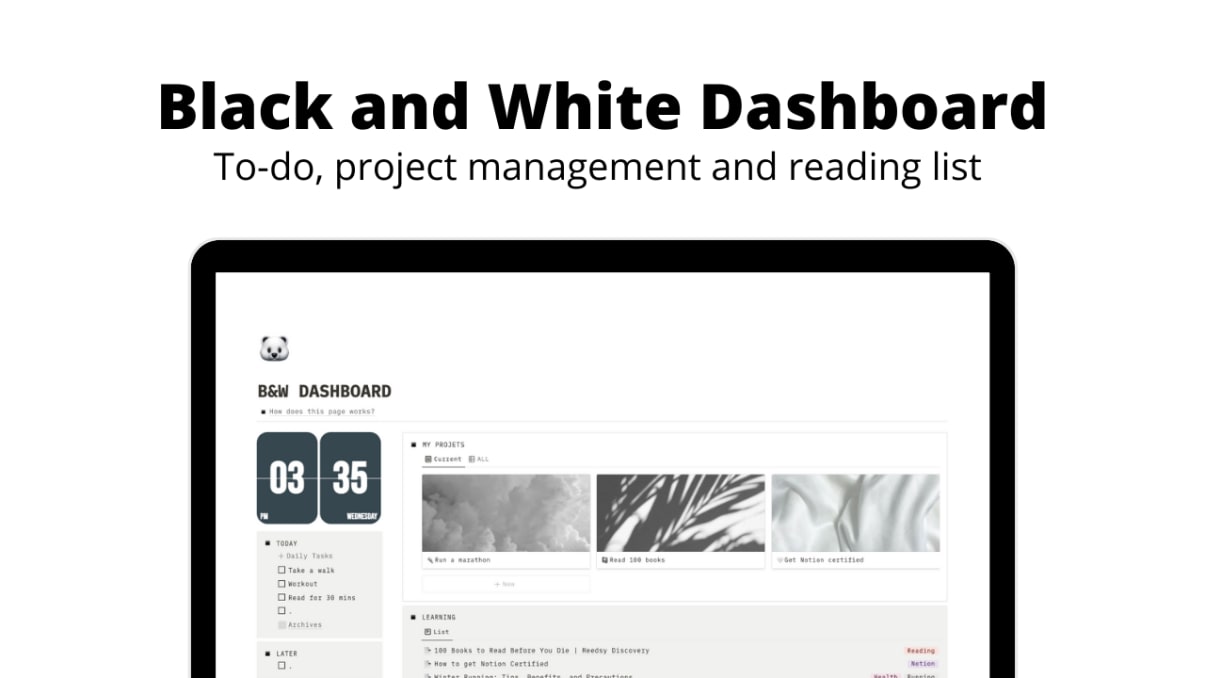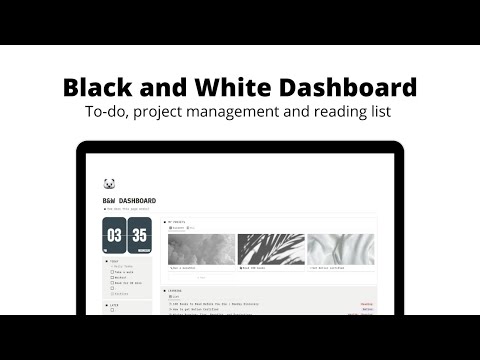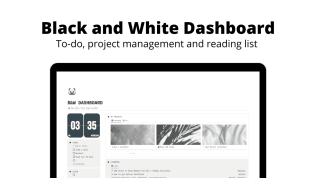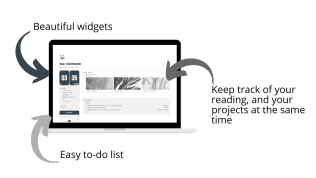 BW DASHBOARD
By
A beautiful minimalist dashboard to keep track of your projects and your to-do
Rating:
Know more details about this template's features? Click here
🎁 Save more with Template Bundles
Template Description
Having a personal dashboard is a game changer.
Truly.
When I finally build mine:
I was able to finish projects that were on hold for months.
I finally read all those books I had wanted to read for years.
It helped me calm down and concentrate on what was important.
I didn't have to use multiple apps any more or be scared to forget something important
My productivity shot through the roof.
But the biggest benefit of all really was the confidence it gave me.
I felt in control.
Which, I now believe, is a feeling that can help you conquer anything.
That is why I'm sharing this dashboard with you today.
But don't worry if you're new to the concept of dashboard, because you only have to duplicate this one into your own Notion workspace (it's free), and you don't have to modify anything.
This dashboard comes with:
A simple to-do list so you never forget to do anything
Automated daily tasks (perfect for habit building)
A reading list to keep all your notes in the same place (you can even save entire articles directly into your reading list)
And a project management system, where each of your projects gets its own mini dashboard (complete with milestones you want to reach, a curated library of resources, and plenty of space for your own notes)