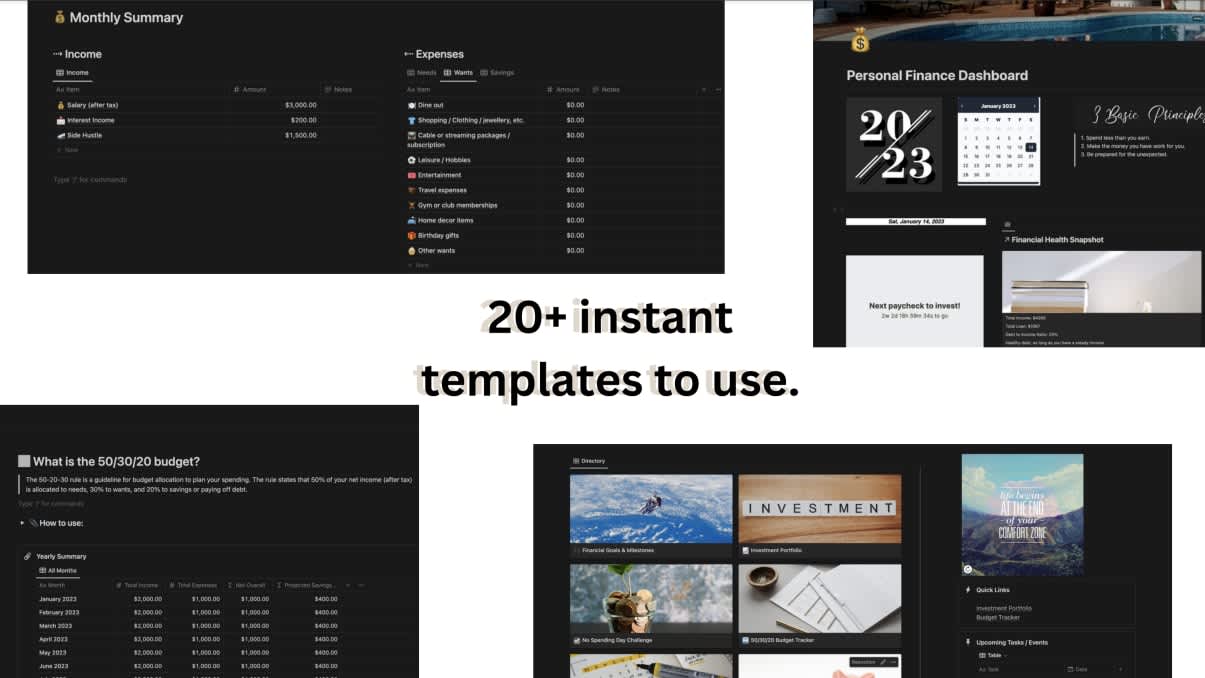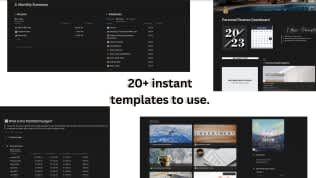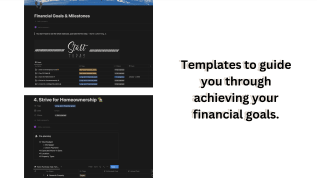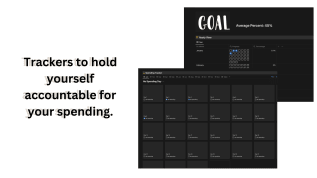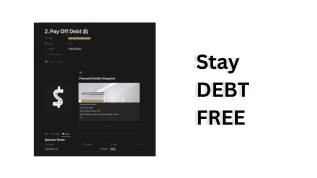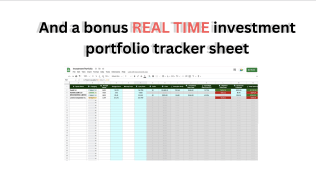 All-in-one Personal Finance Dashboard
By
Plan, manage, and track your finances all in one place!⭐ 20+ ready-to-use and easy-to-customise templates
Rating:
Know more details about this template's features? Click here
🎁 Save more with Template Bundles
Template Description
What's the template about?
Discover the ultimate solution for holistic financial management! Access over 20 ready-to-use and highly customizable templates to seamlessly plan, manage, and track your finances, all conveniently located in one place. Achieve financial success with ease and efficiency.
For those seeking to enhance their financial knowledge, our template serves as a valuable educational resource, equipping you with essential skills and insights.
With everything conveniently accessible in one centralized location, you can pave your way to financial success with unmatched ease and unrivaled efficiency. Take control of your financial journey today!
What's inside the template?
All-in-one dashboard
20+ ready-to-use and easy-to-customise templates including:
✅ Personal Finance Dashboard
✅ Investment Portfolio Tracker
✅ 50-30-20 Rule Budget Template
✅ Monthly Reports
✅ Savings Goal Tracker
✅ Home Purchase Checklist
✅ Subscription Tracker
How to use the template?
Duplicate it in your own Notion workspace
Now you can easily use the template
What are the benefits of the template?
Track your finances, instil a sense of responsibility and develop saving habits early on.
The templates helps those who understand the importance of financial literacy but don't know where to begin and is in need of an organized step-by-step process & plan.
Take one step forward towards financial freedom.
Seamlessly navigate your financial landscape with an organized and structured plan, designed to help you understand and apply key financial principles.