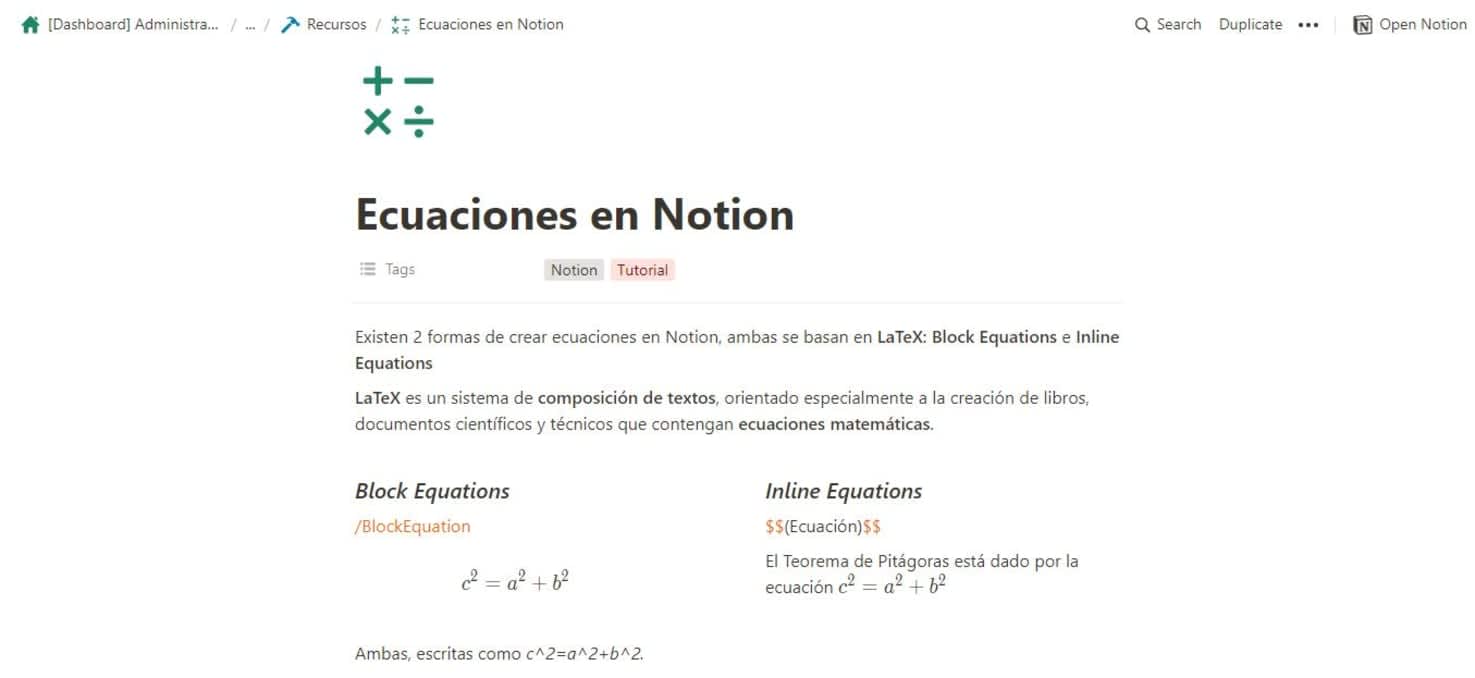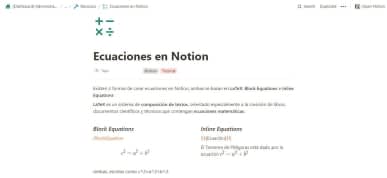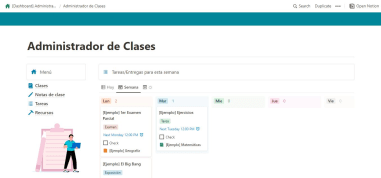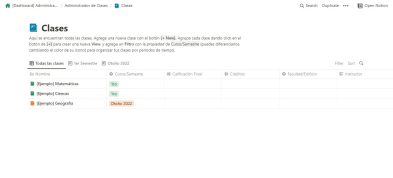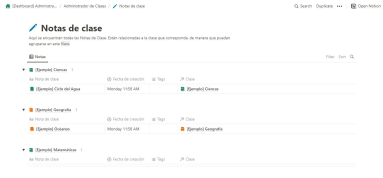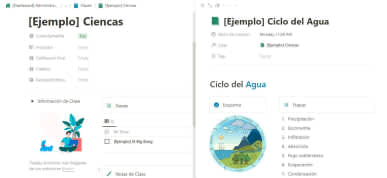 Adminstrador de Clases
By
Administrador de Tareas, Apuntes de Clases, Información ¡y más!
Rating:
Know more details about this template's features? Click here
Notion
Combo Marvels
Twice the Productivity Power With Template Bundles
Template Description
¿Para qué sirve esta Plantilla?
Esta Plantilla es para cualquier estudiante que quiera mantener en orden sus ideas, proyectos, tareas y demás. Es completamente adaptable a las necesidades y gustos de cada quien, pero ¡esta es la estructura que a mi me funcionaba cuando terminaba la universidad!
¿Qué hay dentro de esta Plantilla?
Existen tres Bases de Datos principales: Clases (donde podrás juntar todas tus clases en un solo lugar, separadas por semestres o periodos de tiempo, sin necesidad de borrarlas cuando las hayas concluido), Tareas (para apuntar cada tarea, examen, exposición, entregable o cualquier pendiente), Notas de Clase (funciona como un cuaderno, para llevar un control de tus clases y juntar pdfs, apuntes y demás) y Recursos (enciclopedia personal, junta todos tus archivos importantes, tutoriales, videos, pdfs, etc. en un solo lugar).
Cada una de estas están ligadas entre sí, de modo que cada que apuntes una tarea automáticamente se relacione con la clase a la que pertenece. Del mismo modo funcionan las Notas de Clase y Recursos.
¿Cómo usar esta Plantilla?
Para iniciar, agrega una nueva Clase con el botón +New. Una página pre-cargada se abrirá con una tabla de Tareas y Notas de Clase ya en ella. Cada que anotes algo en estas tablas, estarán automáticamente ligadas a esta nueva Clase.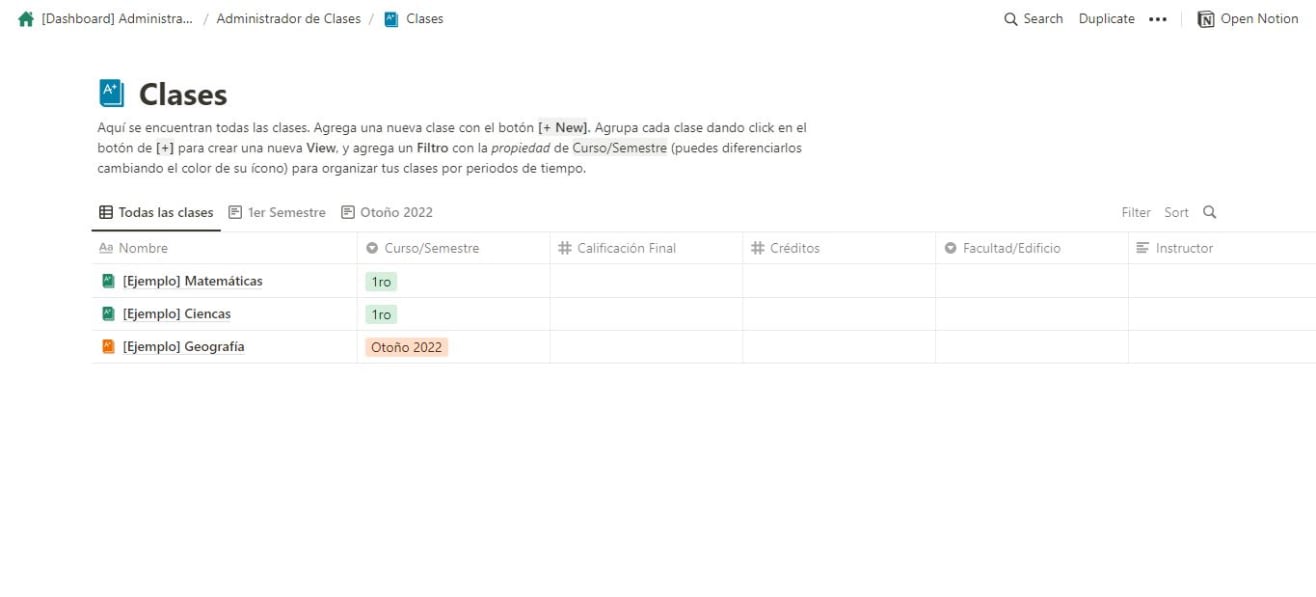 Base de Datos de Clases
Ejemplo de una nueva Clase
Las tareas pendientes de tu semana se mostrarán en la página principal, también puedes ver tus pendientes del día, e incluso los del mes (calendario).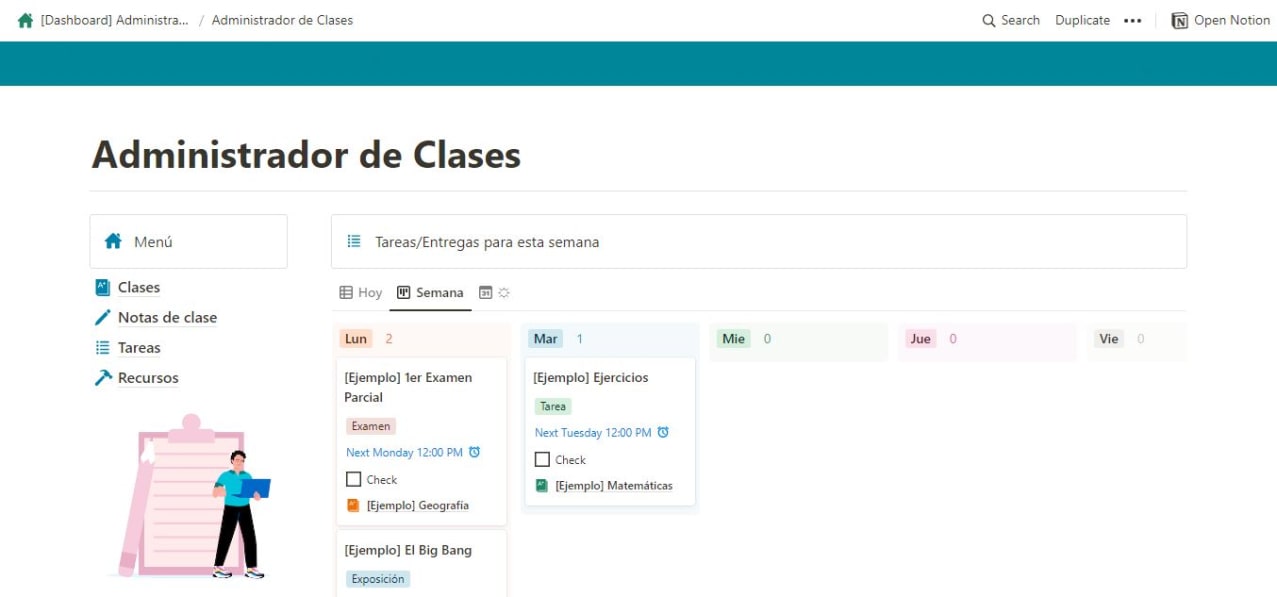 Páginas principal
¿Cuáles son los beneficios de esta Plantilla?
Mantén todas tus clases en orden, apunta tus tareas y pendientes en un solo lugar, con un sistema que te avisa hasta 2 días antes que debes entregar algo. Este sistema puede durarte toda tu estadía en la escuela, así no tendrás que almacenar decenas de libretas y libros, sino podrás almacenarlo todo en Notion. ¡Recuerda que con tu cuenta escolar puedes aplicar a Notion Pro!
Notion

Workspaces 🪴

A collection of best templates by best makers, Coming Up next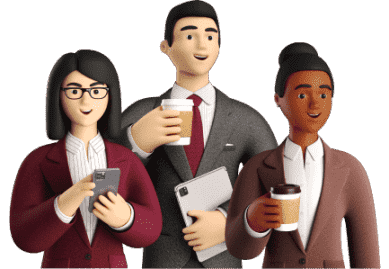 Be a Maker and start earning now
Have a knack for building useful or aesthetic Notion templates? Prototion is the perfect platform for generating revenue by selling templates. Learn more
Be a maker