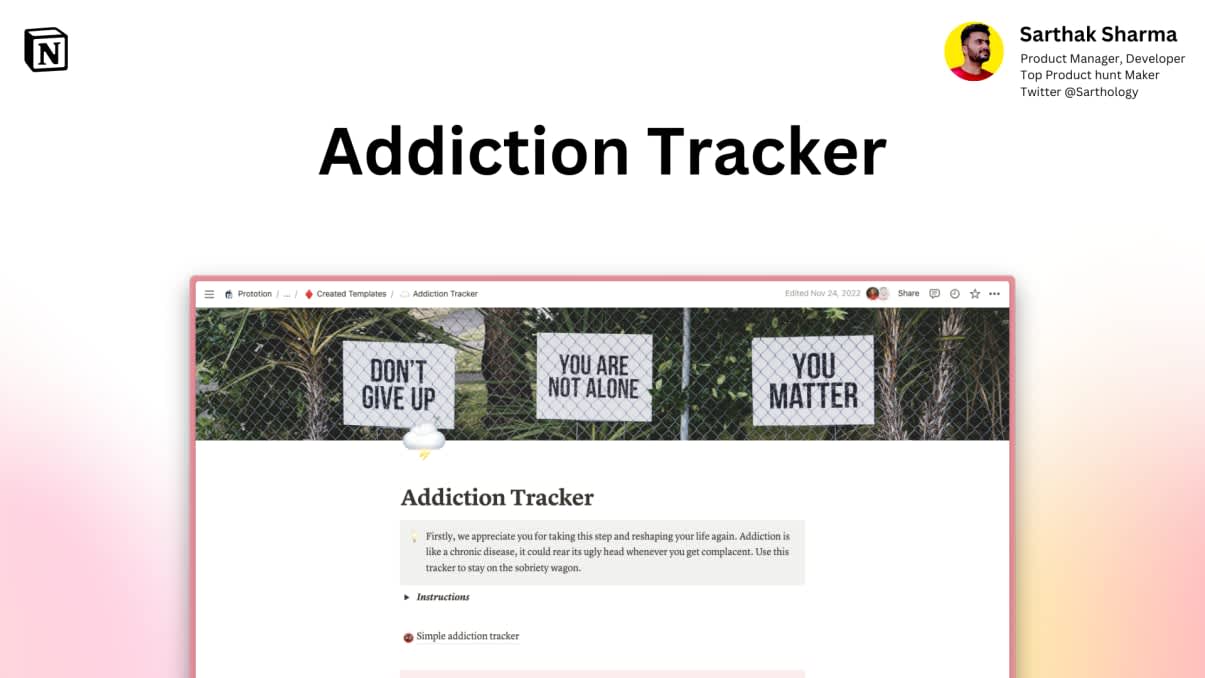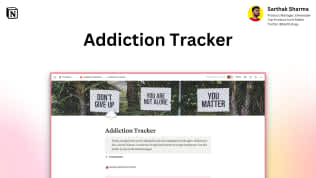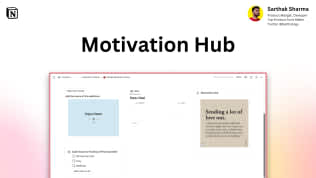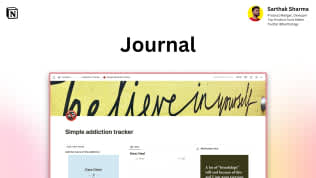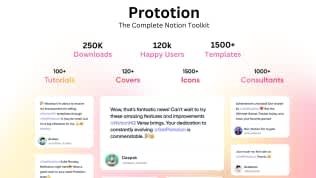 Addiction Tracker
By
Get rid of any kind of addictions & take a step ahead with this Notion Template
Rating:
Know more details about this template's features? Click here
Notion
Combo Marvels
Twice the Productivity Power With Template Bundles
Template Description
Addiction Tracker
If you are someone who's struggling to take control of their life because of addictions & bad habits, this Addiction Tracker is for you.
Good habits keep the boat afloat, but bad habits always affect our life disproportionately. Even one truly bad habit can sink the boat. Do not let your addictions control you. It's time to snatch that control back be the captain of your life again.
That is why we decided to create this Notion template to help you track the habits you want to break and take back control of your life.
Deal with your addictions and bad habits swiftly by using the best tool available! 💪🏻
How I feel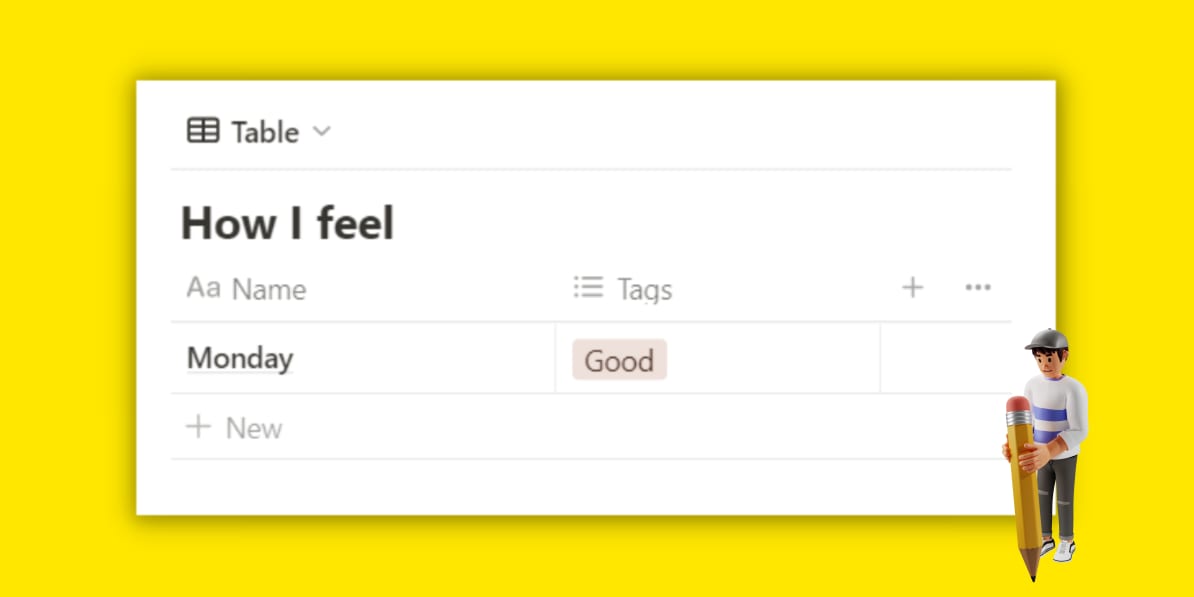 In this section, you can keep a daily log! You can write about how you feel, why you feel so & other details that you want to add! This will help you track & improve your daily state of mind by acting as an outlet for your emotions.
Streaks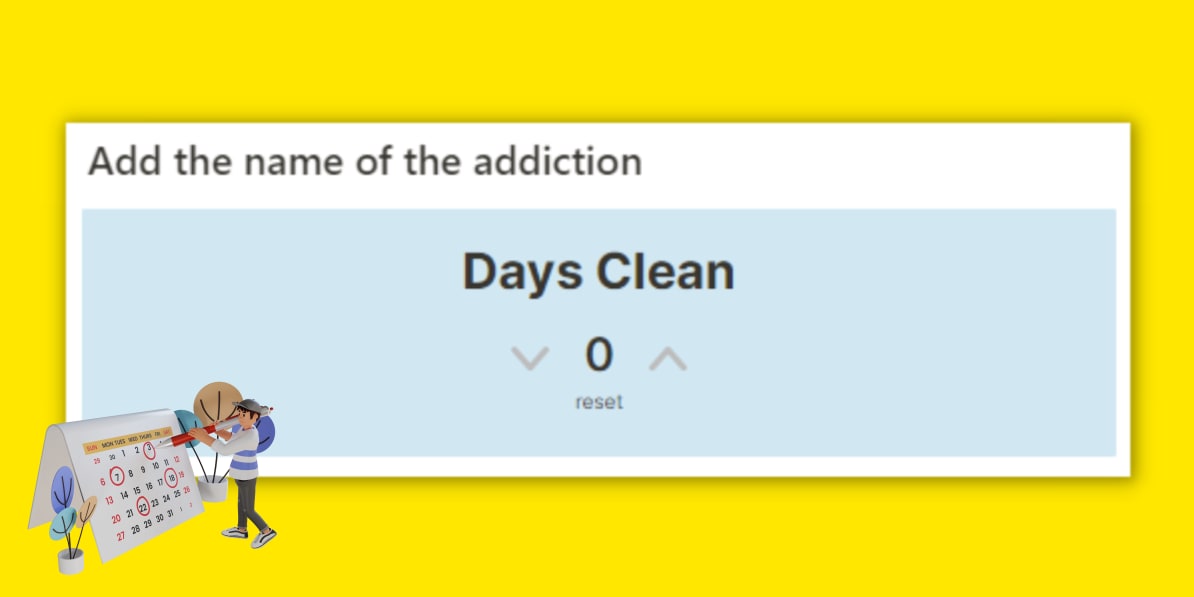 You can use the 'Days Clean' widget to keep track of your Streak & keep yourself motivated! Keeping track of your streaks will give you that extra boost to push yourself beyond the limit & break your bad habits or addictions!
Daily Goals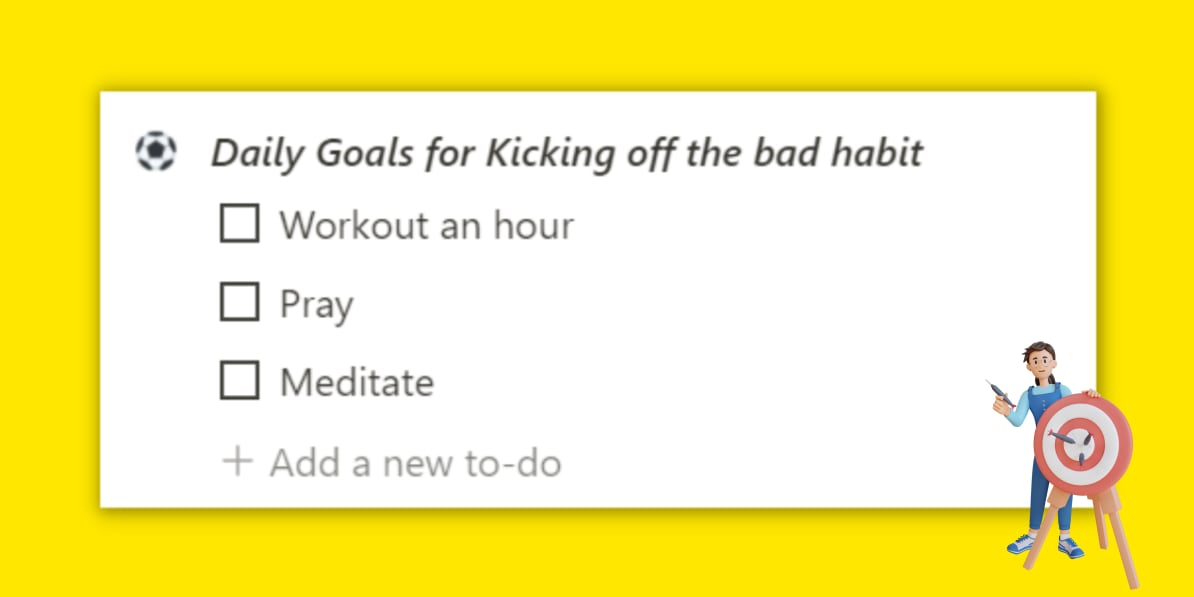 Bigger goals & targets are easier to achieve when split into smaller goals. Use this section to set some daily goals for yourself everyday to help you get rid of the addiction or bad habit!
Free Notion Covers Included!
This template includes Free Notion Covers from our premium Notion Cover packs! You can use these themed Notion covers to beautify your Notion workspace. But each pack is unique!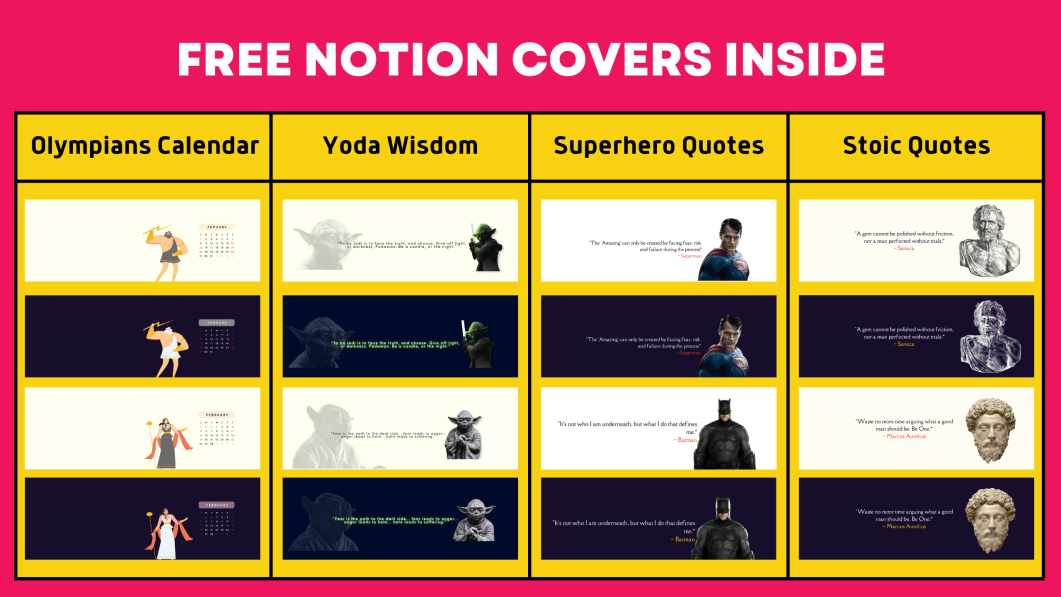 In this template, you get free Notion covers from the following packs:
📦 Olympians Calendar 2023 Notion Covers Pack
📦 Yoda Wisdom Notion Covers Pack
📦 Stoic Quotes Notion Covers Pack
📦 Superhero Notion Covers Pack
Notion

Workspaces 🪴

A collection of best templates by best makers, Coming Up next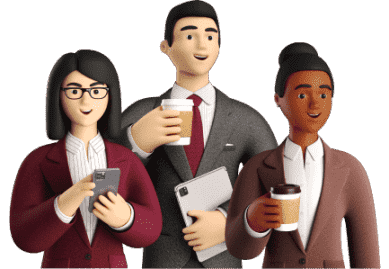 Be a Maker and start earning now
Have a knack for building useful or aesthetic Notion templates? Prototion is the perfect platform for generating revenue by selling templates. Learn more
Be a maker