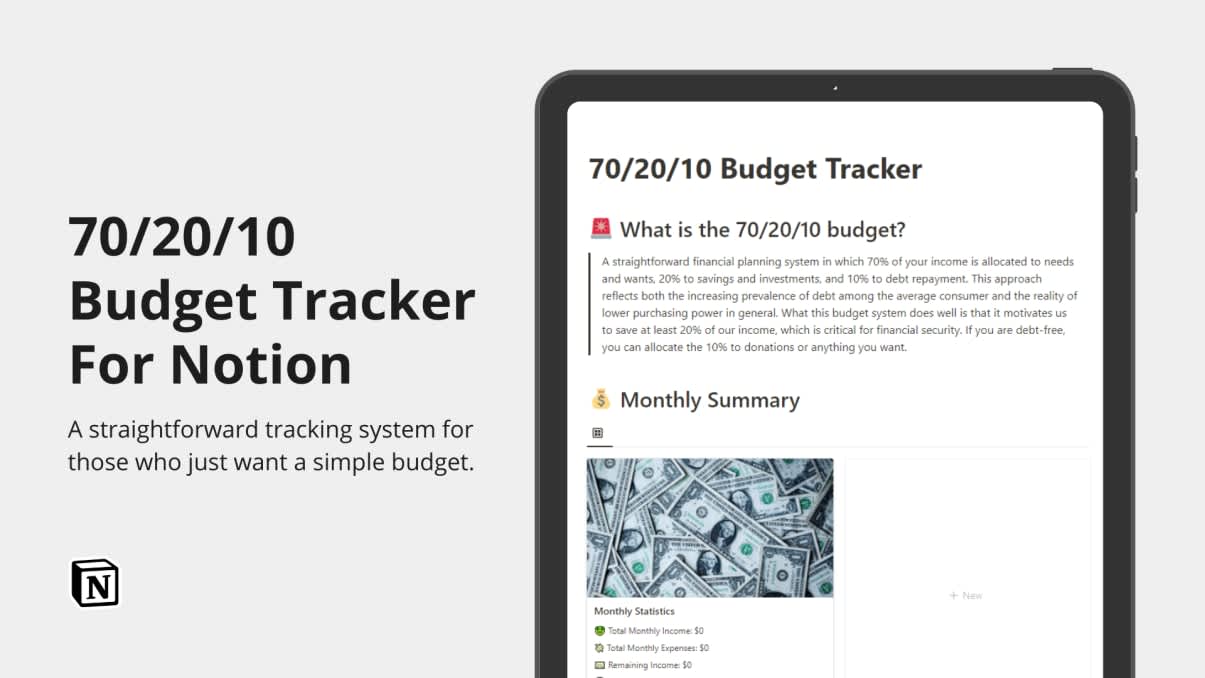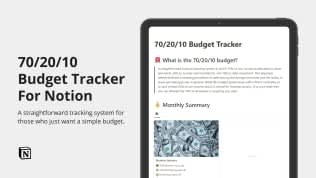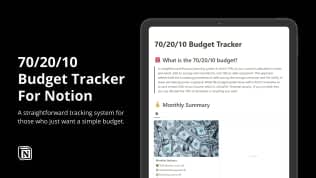 70/20/10 Budget Tracker
By
This notion template has the simplest way to keep track of your budget and finances.
Rating:
Know more details about this template's features? Click here
🎁 Save more with Template Bundles
Template Description
Why did I create this template?
The simplest way to keep track of your budget and finances.
What's inside the template?
✅ Automated Monthly Summary
✅ Clean and Modern Design
✅ Minimal Database Tabs
How to use the template?
To duplicate the template in your workspace, simply click "Duplicate" in the top right corner.
What are the benefits of the template?
A straightforward financial planning system for those who just want a simple way to plan and keep track of their budget and finances. In the 70/20/10 budget system, 70% of your income is allocated to needs and wants, 20% to savings and investments, and 10% to debt repayment. This approach reflects both the increasing prevalence of debt among the average consumer and the reality of lower purchasing power in general. What this budget system does well is that it motivates us to save at least 20% of our income, which is critical for financial security. If you are debt-free, you can allocate the 10% to donations or anything you want.